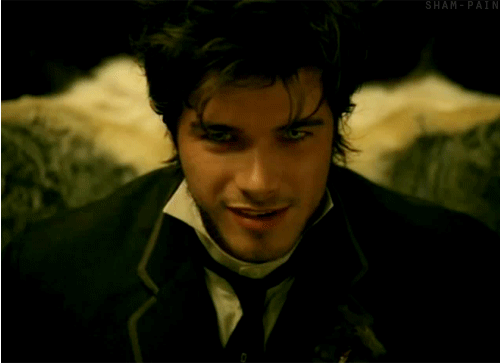 Arturo's intent stare was still in force untill his sister spoke.
"Arturo, non c'è lotta qui. Queste persone pregiati e io stavamo avendo una piccola discussione. Non c'è niente da preoccupare più. Io sto bene, così come il resto dei nostri amici."
Arturo could never believe that werewolves could be reasoned with although he supposed that werewolves felt the same about vampires.
"Fratello, ho già disperso la situazione"
Her hand reached up to his shoulder triying to pull him back, and of course. Athena being who she was Arturo backed away slowly but only when the werewolves began to disperse. Turning to Athena, Arturo spoke his hand tapping his heart. "Atena, Ogni volta che fai il mio cuore fermarsi quando si fa qualcosa di simile." ( Athena, you make my heart stop every time you do this)
Looking over to the coven leader as she approached sending the werewolves away with a few harsh words, Arturo nodded his head and spoke, encouraging them to have a good time. " Si, let's enjoy the night. Come, Athena I will win you a goldfish as long as you don't eat it" Arturo nodded his head to his sister to follow him.