---
---
Weather:
Sunny and warm. 30 degrees Celsius /86 degrees Fahrenheit.
Date:
Monday 29th May 2014
What's going on?:
All the campers are arriving this morning. They must be here by 9:30AM, and are to attend activity group introductions at 10:00AM. If you are wise, you will arrive with enough time to unpack and find out where you need to be. You will meet your bunk mates before you head off to activity group introductions. All members of the same bunk house are in the same activity group.
Time:
9:00AM
---
---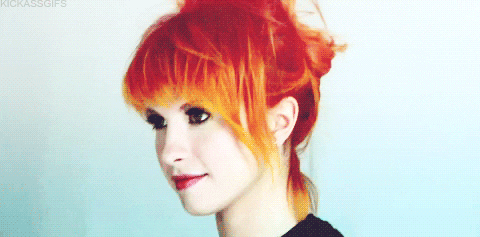 ---
---
It was not too early in the morning when the first camper arrived, but alas, usually they all turned up a little closer to the dead line. No one had arrived half an hour early last year, and for now, this camper was going to be all alone.
A blue
Fiat 500 Twin Air Pop
pulled up on the small camp car park, but kept its engine running. The figures inside did not move for a minute, seemingly caught up in conversation, then the passenger (shotgun) door opened. A small female with bright red hair climbed out, then turned around as the driver summoned her attention again.
"You have got your anti-depressants, right?" Amber's sister asked as she leant over the steering to pass Amber her rucksack and suitcase. The red haired girl took them off her sister and feigned a look of pure horror.
"My anti-depressants?" She gasped, searching her pockets. "Oh no!"
Her sister's face was priceless. She glared long and hard at Amber, her face full of disappointment and worry. "Oh Amber…"
"Just kidding!" Amber cut in, risking a shit eating grin. "The look on your face was priceless though." Chuckling, she gave her cussing sister a wave and slammed the car door. "Adios!"
Sighing, Amber turned and slowly trudged along the pathways towards the main hall, her rucksack hanging off one shoulder and her opposite arm dragging her suitcase behind her. She was happy to be back, of course she was, but enthusiasm towards anything was always hard to feel.
Once she got to the main hall, she paused for a moment and made sure that her favourite knife was safely hidden away at the bottom of her bag. In a moment, she would have to hand in all weapons (no self-harming was allowed on site, or suicide, obviously. No one really took heed of those rules though,) and she wanted to have something left. Last year, the weapons check had surprised her, and she hadn't had much left to use in the way of self-harm, other than razor blades. They couldn't really take those off you.
Taking a deep breath, she strode in. The main hallway was empty of campers, which meant she could quickly and easily get herself sorted. First of all, she put her bags down at the side near the door, and walked through the metal detector that separated her from the reception area. Knowing that it was unbelievable if she had no weapons, she had purposely left a rather crappy and broken pen knife in her pocket. When the metal detector started bleeping, she threw it into the small wooden crate at the side and moved on. Scampering towards the notice boards, she scanned them for the activity group lists.
Eventually, she found her name:
Activity Group 4:
Female Cabin: Amber Edwards, Autumn Branson, Katarina Lester, and Wiley Maxtyn.
Male Cabin: Adam Walker, Augustus Kings, Declan Branson and Wren Donovan.
Now that she knew what group she was in, Amber checked her cabin number (7, and the males in her group were in Cabin 8) and then picked up the correct activity schedule from the piles on the small table next to her. After signing in at the reception, she hurried back over to the other side of the room again, eager to collect her bags.
Before she picked them up however, she glanced down at her activity schedule to see what she was doing today. Ugh, introductions and the like, the same as last year. Sighing, she headed off to her cabin, bags in tow.
It took her a bit of time to find her cabin, as the numbers where only displayed in tiny gold lettering on the doors, but eventually, she found number 7. She gently turned the rounded, brass knob and pushed the door open, and stepped into a plain, unexciting cabin that contained all the same features as last year.
Once she had shut the door behind her, Amber threw her rucksack onto the top bunk nearest the window, marking her place. She set her suitcase down next to the bunk bed, and knelt on the floor as she unzipped it. Time to get unpacking.
Each bed had a small number written on the side, and the beds in bunk 7 were marked as 25, 26, 27 and 28. Her bed was 28, so she opened the closet marked with the same number and began hanging up all her clothes neatly. She didn't have a lot, and they mainly consisted of grungy t-shirts and jeans.
Time ticked on by, and soon Amber could hear campers walking past the cabin and chatting. She finished unpacking her clothes and various other things, put the empty suitcase in the wardrobe and shut it gently. She clambered up onto her bunk and sat with her rucksack in her lap. At the side of her bunk, on the wall, was a long shelf, with a plug at the end. This was where she intended to put things like her phone, her charger, the current book that she was reading, her notebook, etc. She began unpacking them as she waited for her bunkmates to arrive at the cabin.
---
---
Amber's Outfit