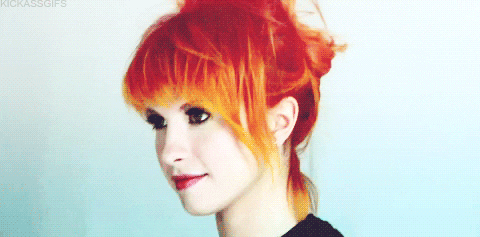 ---
---
Amber was just stacking a couple of novels onto her shelf when she heard a male voice from outside.
"Dude coming in, is audience ready?"
She rolled her eyes and looked towards the door, ready to tell the male that he had got the wrong cabin. However, when the door opened, a girl was the first one to walk in. A male was standing behind her, holding her bags, presumably her brother. That was odd, siblings, parents or guardians usually dropped members off and then left again.
"Hi," Amber offered to them, but as she expected, nothing was said back. Oh well, there was no harm in trying to seem friendly. She sighed as the other girl said goodbye to her brother, but her ears perked up when she mentioned cabins. This guy was also staying here?
She gave him a proper look over without it being too obvious, and was surprised. He wasn't too bad looking at all…and if he was in her activity group, that would be great. He seemed like a nice person too, carrying his sister's bags for her. A true gentleman in the making, perhaps?
The guy left, and Amber carried on slowly unpacking while the other girl did the same. She made sure all her novels were perfectly in line, then pulled a small pencil case out of her bag and checked that it had everything she needed inside. A couple of pens, a handful of drawing and colouring pencils – yep, sorted.
A knock came on the door as Amber pulled her notebook out and put it on her lap, flicking through the pages of poetry and elegies fondly. She looked up and saw a girl with black hair enter the room. This second girl waved, and, delighted that there was some form of communication going on, Amber waved back. She wasn't sure if the second girl had seen it, but she didn't mind either way.
The second girl also started unpacking, and Amber realised that the first girl had finished and was now drawing. She should really hurry up a bit. She pulled out her last few things that she wanted on the shelf and put them there, then put her rucksack at the end of the bed. It still had a few things in it, like her knife, so she wanted to keep it nearby. It's not like there was anything much wrong with unpacking her knife – it's not like it would scare her bunkmates, is it? – but she just preferred to have it hidden away. It was less tempting.
The last girl came in, and Amber risked saying "hello" again. Still, there was nothing back. The silence in the cabin would have seemed deafeningly loud had it not been for the sound of the girls unpacking. Feeling slightly bored, Amber looked at the newest arrival in more detail when she wasn't looking. There seeming to be something vaguely familiar about her, but she wasn't sure what. Oh well.
She checked her watch, and realised that it was almost time for introductions. She slowly clambered off her bunk, being careful not to startle or kick their newest arrival who had claimed the bed beneath her, and let her feet hit the floor.
"So guys," she said, walking towards the door. "Our introductions are happening in about 10 minutes. See you there." She slipped out and shut the door behind her, then started striding towards the main house. She had wanted to set out early so that she could figure out where the introductions were. They would probably be held in a media room, but which one was the question.
After pottering around in the main media room area, Amber found the one for Group 4. She knocked, and peeped her head around the door. A young volunteer was in there, who invited her in. She sat down on one of the sofas next to the volunteer (it seemed rude not to), who introduced herself as Grace.
"You can watch the TV, play a videogame or whatever while you wait for the others," Grace told her, but Amber wasn't really that interested. She just nodded and sat there instead, twiddling her thumbs, waiting for the other members of her group to come. Perhaps if they saw that she wasn't doing anything, they would talk to her. She was a quiet girl herself, but she did like to talk at the camp. Talking took her mind off things. She hoped that she and the other girls would all warm up to each other soon.
---
---
Amber's Outfit