---
Isabella woke up with a start. She'd had a nightmare which she could no longer remember, to her greatest relief. She opened her eyes to sunlight streaming through her window, and she brought it within herself to sit up and pull on some clothes. She went for comfortable and practical rather than fashionable - a dark coloured hoodie, a simple tank top, and skinny, but not too tight, jeans.
She headed downstairs hurriedly, and scarfed down scalding hot eggs and toast. She just wanted to get
out
. She had to meet her pack. Her parents understood, of course - her father rolled his eyes as he noticed her eating so quickly. She smiled a little before returning to her breakfast, finishing it off as fast as she could.
Not 15 minutes later, Isabella slammed her front door, and began to jog down the street, and didn't stop until she reached the edge of the forest. Only then did she begin to sprint, dodging trees and leaping over logs. While she ran, she managed to plug in her earphones and switch on her music, humming along to some track she couldn't remember the name of.
She had no idea how long she had been running before she stopped. She stood in the middle of what could be described as a small glade, which had a small area cleared, from where her pack had been running for as long as she could remember. Only then did she cup her hands to her mouth and howl loudly, making herself known to the trees and animals around her. Almost immediately, she felt a weight lift off of her shoulders, as she let all the emotion from the dream go into the noise. It would also alert her pack to her presence, and she smiled to herself.
Finally, she stopped, and sat down on a log, when she smelled something... off... in the air. Confused, Isabella stood up, glancing around her. It smelled like...
She saw the crimson on the tree quickly after that. It wasn't a Wolfblood's - Isabella knew what that smelled like. She walked over slowly, and touched the red on the bark, examining it. The red came off in her fingers. She wanted her pack to come quicker now - she needed to investigate. They needed to find out where that blood had come from.
Isabella worried what that meant for the rest of their pack.
---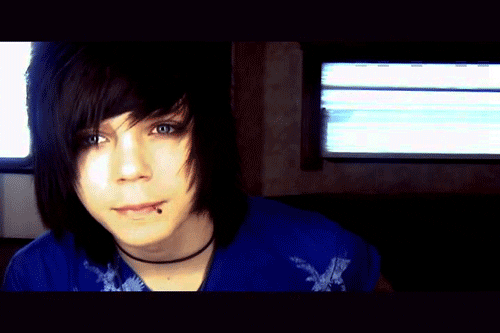 Mitch shook hair out of his eyes, as customary, when he woke up. He appeared to have woken up before his packmates, although he couldn't be too sure.
He brushed his clothes off, as they had become dusty in the night. It tended to happen, as he slept outdoors most of the time. He decided he was bored, and had soon located a tree that was suitable to climb. He grinned, and had soon hauled himself up to about 60 feet in the air. He could still see the rest of his pack, far below him. He wasn't paying attention, of course. He tended to daydream when he was up in the trees.
Suddenly, Mitch heard howling, and almost fell out of the tree. He was surprised - it didn't sound close, and he didn't think there were other Wolfbloods around. It sounded like a Wolfblood, at least. He decided he would let the rest of the Pack know.
"Hey!" He yelled. "Wake up. There's other Wolfbloods around." He began to clamber down the tree branch, although he didn't touch the ground. He sat on the lowest branch, waiting for his pack mates to wake up.