Isabella rubbed the crimson between her fingers, deep in thought. Why was there blood here? Was there a murder?
More importantly, why was it on her territory?
She looked up as she saw Alex running towards her at top speed. She bit her lip to stop herself from blushing - she should have guessed that her howling would have worried her pack. "I'm fine, Alex, but somebody obviously isn't." She turned slightly to look at one of her female guardians. She listened carefully to what she said, before shaking her head sadly. She noticed Alex staring at her, and she took it for a sign of needing comfort. She walked over briskly, wrapping her arms around her and kissing her cheek in greeting gently. "You're covered in it. What happened? Did you... find... a body?" A look of concern crossed Isabella's face as she pulled away from the girl.
Just then, Seung, her male counterpart, appeared in what was definitely not his customary clothing. She opened her mouth to speak, before deciding against it. Only then did she really look at her own
outfit
. It definitely wasn't much. Oh well.
"Good morning, Seung." She greeted him, hurrying over and greeting him in a similar fashion to Alex. "As you can see, we have a... problem." She sniffed slightly, her nose sensitive, when she picked up a strange scent. It was... Could it be? "Oh, and there are Lunar Wolfbloods around. I wonder if they have anything to do with it?" She bit her lip again.
"We need to find where the body is, if there is one, who it is, and..." She paused a second. "Where's Lily and Zach?" A sudden worry filled her chest as she noticed the pair were missing. Were they involved? No... They couldn't be. It didn't smell like them. So where were they?
The scent of Wolfbloods got stronger, and Isabella cupped her head in her hands. What on earth was going on? She did know one thing, though. "I think we need to talk to the Lunar Wolfbloods." She bit her lip, looking at the two in her pack that were there. "To make sure they had nothing to do with any of this. We also need to find out what happened to the human." She decided, out loud. "What do you guys think?" She added.
---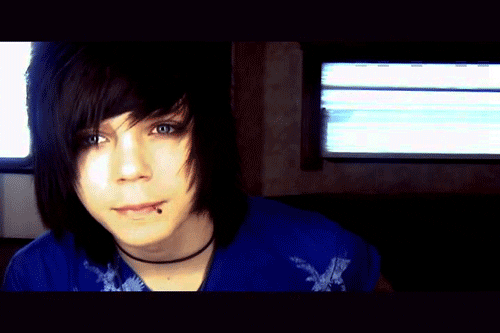 Mitch was sprawled out across one lone branch, and appeared to be asleep, when he turned his head and opened one eye in response to hearing a pack member approach. It was Sherrie. He grinned at her, before sitting up only slightly. He watched her using Eolas, before smirking. She always seemed to be keeping an eye on everyone. Then again, he guessed, that was kind of her job.
Mitch watched as the other members of his pack began to emerge from the places where they slept. Over and over again, he heard the question; "Where is Charmaine?" Mitch knew that Charmaine had most likely gone to investigate the howl off to - where was it again? He seemed to remember it was to the south-west - wherever it was. However, Mitch soon couldn't control himself as he answered rather insolently; "Sherrie should know, she used Eolas earlier." He winked at her and jumped down off of the branch. "And from what it sounds like, Charmaine is wherever that howl came from." He rolled his eyes and shook his hair out of his eyes again.
Mitch wasn't really listening to his Alpha - something he should have gotten a slap on the ear for, figuratively, but Mitch perked up suddenly when he disappeared off, walking away. He hurried along after him, as if there was something nipping at his heels. It was easy for Mitch to keep up - he was, along with Charmaine, one of the fastest in the pack, and he enjoyed it. He fell in line, and soon fell into place. It was strange not seeing Charmaine opposite him - she was normally there - but Mitch ignored it. He'd learned to do that, and Mitch stuck to what he knew. After all, it was one of his biggest pros.