Isabella listened carefully Alex gave her opinion, but she was not totally focused. The blood had made her go into deep thought, and now she couldn't really concentrate. Her music blared out of her earphones that dangled around her shoulders, but Isabella didn't listen to it. Instead, she breathed deeply through her nose, taking in the scents around her. Almost overwhelming was the smell of blood, but the scent of Lunar Wolfbloods was masked by it. Isabella could just about pick it up, but by then -
"Charmaine, over here, now."
Isabella's head whipped around to fix on the Lunar Alpha Male, who Isabella
wasn't
too keen to see. He, along with his pack, was trespassing on her territory, in her opinion. Her eyes flashed gold, but disappeared to her normal colour just as quickly.
"Your territory? I believe you may be closer to Redbrook than you think." She raised one eyebrow. They'd been coming here for a long time now - when did that concern the Lunars so much? And why were they so close to Redbrook - on the day that they found all the blood? Isabella was suspicious. She didn't think it could just be a coincidence that they were in the woods, in the wrong place at the wrong time. She glared at them, chewing the inside of her lip.
She saw the Alpha standing over the body of a human. So that was where it was. It was such a tragic thing, that the human had died. She looked at the body sadly, sighing through her nose. They seemed to know exactly where the body was. Had the Lunars really gotten so bad? Isabella narrowed her state, her eyes glowing gold again.
---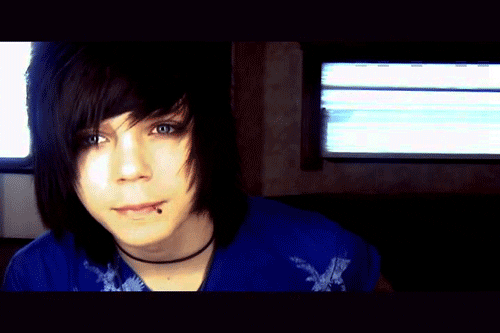 Mitch followed his Alpha, until the scent suddenly bloomed in his nose. He could smell blood, mainly, and also Charmaine very strongly, but also Solars. He scowled at the ground, not at all pleased that they were here. He had no idea what they were doing there - and he definitely disapproved.
Mitch was glaring at the ground still, when his Alpha called out to Charmaine. She was up in a tree, something Mitch thought was out-of-character for Charmaine, and he'd be more likely to go up. Then again, it was Charmaine. He rolled his eyes, before fixing his eyes on the torn up, mauled body of a human girl.
He froze in place, staring at what appeared to have been a girl, but was now just a bloody carcass. Mitch didn't want to interfere, but as much as he hated humans, he found it slightly amusing that the Solars had seemed to have lost it with them. He smirked slightly to himself. "You think they lost it with the humans?" He muttered in a low voice to anyone who would listen. He sure hoped they had, but he also hoped they hadn't been hoping to win their affections by doing so. He wouldn't have liked it if they decided to try and join the pack.
Mitch's ringed eyes looked up through his eyelashes, glaring rather effectively at the Solar Alphas. He thought the girl that wasn't the Alpha was kinda cute, but he wouldn't admit that publically. She was still a Solar, and therefore, out of bounds. He huffed air out of his nose, and waited for his Alpha to reply to the words of the female Alpha, knowing to not speak out of turn any more than he already had.