Isabella's face fell when Alex suggested the presence of more than one body. She bit her lip, although she tried not to show it. It would portray her as weak. She didn't wish to fight, either, which made her look even more weak, even if the other pack looked like they were taking her words aggressively. She hated being involved in conflict, but now there was a dead body in the forest, she wasn't going to avoid it.
She sighed heavily, turning her gaze to the forest floor. Large blood spatters were almost touching her foot, and suddenly Isabella felt extremely sick. She breathed slowly through her nose to try and relieve herself.
Her ears perked up as suddenly, a few of the Lunars began muttering amongst themselves and giggling. Then she noticed their male guardian, veins darkening in colour. She felt threatened, and her eyes turned to her wolf's again. She placed her hands on her forehead, to try and calm herself a little bit. Feeling vulnerable was new to her.
Isabella then caught the eye of the male beta, who smiled slightly at her. She tucked her hair behind her ears, and her eyes gradually returned to blue again. At least one of them wasn't acting too threatening. She was wrong, though. His expression turned aggressive too, within a matter of seconds. She sighed once again, deciding she would have to speak out.
"You can't honestly believe we'd run around in the village on a Full Moon, do you? We are entitled to the woods just as much as you are." She began, taking on a different, softer tone now. She couldn't deal with a full-frontal conflict with the Lunars AND a dead body as well. "It would expose us all, and I'm pretty sure you have an idea of what they would do to us if they knew." She knew it sounded dodgy that she was saying that, but the whole reason they needed protecting was so that this wouldn't happen. "Just... What I'm saying is..." She paused, glancing at Seung for a little bit of help. She had no idea how to explain it. All she knew was that they also needed the woods, even if it was a smaller percentage of it than the Lunars. They just didn't seem to understand.
"We may look suspicious, but so do you, in all fairness. It's all a huge coincidence that you just happen to be this close to Redbrook when you have 500 or so kilometres of forests to go through, and we find a body?" She sighed again. "We can't go accusing people straight up is what I'm saying, especially when we have no proof." She ignored the Alpha's final question, folding her arms slightly, and biting the inside of her cheek hard.
---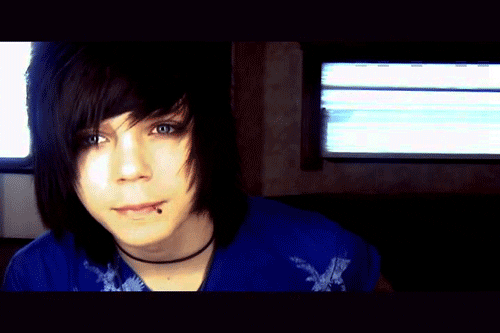 Mitch rolled his eyes at his beta and Alpha when they silenced him. They never had any fun at all.
He had to admit, though, he found it rather amusing that they had found a dead body on their 'territory'. He did see sense in what the Alpha claimed, but was it just a claim? He shook hair out of his eyes, as he often did. He caught his breath slightly as the Guardian Solar girl - the one Mitch thought was pretty cute - suggested that there were more than one body. He frowned slightly, watching as Alesander inspected the body over.
Danny was being calmed by Alex, which was one problem being dealt with already. Was it just Mitch, or did he see the Beta throw a smile at the Solar Alpha? A smile flickered across his lips, as he anticipated the laughter he could cook up with this one.
Then another idea crossed his mind. Couldn't they use Ansin on the body to find out it's history? Who it was, perhaps? If they were with anyone? Mitch looked up, his blue eyes bright. How had nobody thought of that. He glanced at Sherrie and Charmaine, and mouthed the words; "I'm going to use Ansin."
He strode slowly over to Alesander, crouching down beside him. He laid a hand gently over the body, closing his eyes. He then placed one hand on the ground, and opened his eyes, revealing the half blue, half golden wolf eyes. He saw flashes of what had happened. This had been a girl, a pretty human one, with long dark wavy hair. She had a friend with her, but they split up. Running, running, running... From what?
Eyes in the dark. Low down, growling. He could almost feel the teeth as they tore into the victim's body messily, tearing her apart. He watched as she was dragged down slowly, out of breath, no longer able to run. He pulled back hurriedly, feeling rather sick. His eyes returned to blue and he staggered backwards from the body.
"It was a Wolfblood." He confirmed. "And there was at least two. And the eyes? They were as black as night, and as silver as the moon."