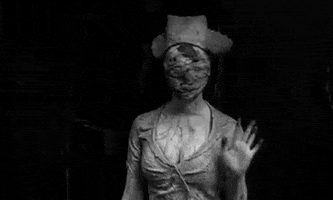 Ravena avatar listened to Leona's replies the girl didn't even bother to look up at first and she gave her a lecture about knocking and being rude for just materializing a undead spirit in her room. Seems like she didn't seem to get that Ravena could care less about rules, and they were meant to be broken anyway or someone would have not created them. But it wasn't like Leona was a Royal she seemed to relax soon after as she got up and locked the door, seems like she was interested in necromancy usually most would run out at the sight of this ghoulish creature.
"I think I would've gone for the hot princess aesthetic, personally, but hey, freaky hell nurse works too,"
she joked which took Ravena by surprise a little.
"Look at that aren't you the witty one, if I had a face I'd be laughing right now"
she responded as the ghoul walked around the room.
She noticed books, and her clothing and some artifacts that had to do with magic that most people thought of as mere trinkets but did not know how to use them. She seemed to take an interest in Leona's clothes because she did seem to dress in a provocative way without really knowing it.
"Does necromancy even have rules? The only one I can think of is 'don't fuck up, you dumb shit'. Quoth my father."
she had asked.
That's when the ghouls head turned completely around in a 180 degree angle to look at Leona....
"There are plenty of rules darling being a demigoddess of hades affords me some leeway like summoning this but this is a human soul. Your father was right though you break the link and you have a vengeful soul out to kill you, or you can accidentally contact a demon... and their lets just say they're not something you want to bring to this world. How about I tell you more about it in person the longer I keep this up the more this bitch is trying break free and besides your roommate is here"
she said disappearing in a flash.
[url=http://fontmeme.com/fancy-fonts/][img]http://fontmeme.com/embed.php?text=Ravena&name=
Jacked_Eleven_Highlight.ttf&size=80&style_color=15155E[/img][/url]