Lucius Hunt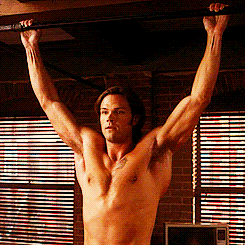 Dialogue Color:

Lime Green

|| Location: Castle

---

Just as Lucius was about to make his way back up the stairs to head to bed, he heard the girl's voice, a voice that he recognized from his childhood. Of course it was a lot more mature than it was those many years ago, but it was the same soft tone nonetheless. "What do you want from me?"

Lucius stopped in his tracks and stood there for a couple seconds with a sigh. He then turned towards the woman and looked at her, finding that her beauty was all the more amazing than it was ever before. "Just some company. I'll be back down at dawn. Get some sleep," the male stated in a dark, demanding tone before retreating up the stairs and closing the door behind him, leaving Isabelle in nothing but darkness.

With a sigh he made his way into the lounge room and sat down in his chair in front of his fireplace. Not too long after he was acquainted by his butler, "Mr. Hunt. If I may, If you want this girl to be your company I think you should at least give her a comfortable room."

Lucius rolled his eyes and turned his attention over towards the man and spoke, "If you really feel that way, then you go do it your God damned self. Lock her in the room. I'll be in the west wing, don't bother me," the male stated before standing from the chair in anger and stormed up the stairs to his room in the west wing. Lucius slammed the door shut and removed his clothing, leaving him in his boxers before climbing in bed.

Meanwhile, the butler was making his way down into the dungeons to go get the girl. Upon entering he stepped up to the steel bars and unlocked it before opening the door, giving the girl room to step out. "Come on. If you want to have a more comfortable place to be, follow me. If not then stay in here," the butler stated in a friendly tone as he stood there awaiting the girl's answer.