▓
▓
▓
▓
▓
▓
▓
▓
▓
▓
▓
▓
▓
▓
▓
▓
▓
▓
▓
▓
▓
▓
▓
▓
▓
▓
▓
▓

LOCATION: Party | OUTFIT: X | FEELING: Pensive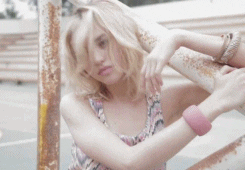 ▓
▓
▓
▓
▓
▓
▓
▓
▓
▓
▓
▓
▓
▓
▓
▓
▓
▓
▓
▓
▓
▓
▓
▓
▓
▓
▓
▓

Aiden couldn't decide how she felt about this party. A kid had died... how long ago? He wasn't even cremated yet, and already all the teens of this shallow town were back to their usual routine of drinking without regret and acting without thought. It felt disrespectful to his memory, although Aidan had nothing personal to contribute to such, as she'd barely known the guy. A couple of brushes in the hallway, a brief query on Aidan's part about the due date for an assignment. She couldn't remember what his voice sounded like, or what colour his eyes were.
And neither could a whole lot of people. It was in that sense that Aidan wasn't completely opposed to the party. Yes, a kid had died. Yes, it was tragic. But what could they, strangers, do? How could they mourn over someone whose name owned no space in their memory? Whose past was a blank, untouched canvas as far as they knew? Weeping over the dead was not an enjoyable past time. So who had the right to tell them that they had to, whether they themselves were emotionally suffering or not?

Plus, for the people more shaken by the kid's death, there was alcohol, a magical beverage with the power to dull the senses and in turn the pain, to make one forget and forgive. Sigh. Aidan really missed alcohol, sometimes.

As she sauntered through the house, she shot smiles and brief greetings left and right. Little hey's and hiya's to indivuals that dappled various places on Aidan's mental scale of importance and relevance. There was Joey Dickson, the 'bad boy' on campus. Complete wank. He shot her a wink, and she pointedly ignored him. By the beer keg, Laura Williams, a so-called 'prude' with her face currently half-engulfed by sleazeball Mark Gage's own. Hm. Prude, indeed.

She continued searching the faces before her fair gaze fell upon one of the prime objects of her platonic affections.

What with her being the only one sitting on the couch -not to mention her fiery locks- it was easy to single out Abbie, and Aidan did so with delight, sneaking up on the redhead from behind before looping her arms over her shoulders.



"What's cookin', good lookin'?"