Dialogue Color:

#00ff66

|| Location: Dining Room

---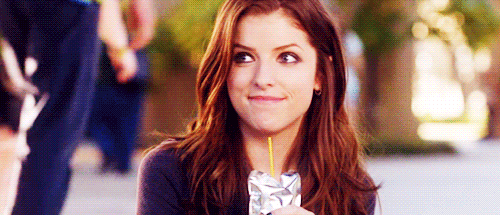 Jessica sat in the dining room early in the morning eating breakfast, every now and then glancing over at her younger sister who still hasn't said a word since the day they were admitted into the orphanage. Jessica wished she would be able to find out what was always on her sister's mind, but she knew it was a loss cause. Amber never said anything, no matter how much Jessica wanted to hear her little sister's voice it was just useless to get her to speak.

This was one of the many reasons she hated her father so much. The man ruined Amber's life. She didn't care that he ruined her own, all she cared about was her sister. She promised herself she would get Amber out of there the day she turned eighteen, she would adopt her and give her the life she always deserved. The life their parents should have given them.

She lifted her juice pouch up into her hands and took a couple sips from it before setting it back down on the table. Juice pouches were like cigarettes to her. She was addicted to them, point blank. She won't drink anything out of any other container unless she really had to. This was one of her weird quirks that always seemed to get people a little curious about the way she was. Which honestly, she didn't care what people thought.

After sitting there for a few minutes in nothing but silence, she glanced over at her sister again and gave her a soft smile before speaking.

"I have a performance tonight. Do you want to come?"

she questioned, hoping that her sister would take the offer it would do her some good to get out for a change. She always seemed to coop herself up and always seemed to be alone. It wasn't healthy for a teenager her age. She needed to socialize.

---

Dialogue Color:

#ff0044

|| Location: Dining Room

---
Amber sat at the table with her older sister, trying her best to keep away from eye contact. Her sister always seemed to be looking at her as if she were goingt to break down at any minute, which honestly wasn't going to happen. Amber just didn't want to speak to anyone. She felt guilty about everything that happened and she just couldn't seem to get the picture of her father shooting her mother then turning the gun on her out of her head. It was very traumatizing.

The female sighed a bit as she ate breakfast and stared down at the plate, playing around with her food between bites. She could feel her sister's eyes on her every passing second until finally she spoke.

"I have a performance tonight. Do you want to come?"

In return, all Amber did was shake her head, she wasn't ready to get out. She didn't even want to leave the girl's room to get breakfast and doing their schooling everyday. What honestly made her sister think that she would go out to a public place?

Amber knew Jessica cared, but there was a difference between caring and being overprotective.

---

Dialogue Color:

Sea Green

|| Location: Dining Room

---
Nate was so thankful it was finally Saturday, there were no classes which meant he had the freedom to do as he pleased all day. Which of course meant that he was once again going to go out and try to have sex with women, maybe even try to get a fling with some of the other orphans in the orphanage, it would be an interesting day. He slid his leather jacket on over his white t-shirt and stepped out of the boy's room and headed down to the dining room. He mind as well eat first right? Maybe even mingle a bit?

After getting his food he headed into the sitting area and noticed that Jessica and Amber were the only ones there right now. He sighed and took a seat at one of the empty tables. He already tried getting with Jessica and that didn't turn out very well in the end, he definitely wasn't going to do so again unless he knew what her weaknesses were. As for Amber, she never spoke so that just made things boring all together. Besides, Jessica would murder him if she found out he was trying to get into her little sister's pants.

The male sat there, eating his food and hoping that some of the other girls would come down to the dining room. He needed some entertainment in his life.

---

Dialogue Color:

Purple

|| Location: Dining Room

---
Nikolai sighed as he watched Nate leave the room. He couldn't believe that the boy was sleeping around with girls as if they were nothing more than placed on the earth to please him. Yeah, he knew it was wrong of him to judge people, but he didn't understand why anyone would do that kind of thing.

The male just shrugged his shoulders and followed Nate out the room and into the dining room. He took a seat at one of the empty tables, finding it useless to sit with Nate, knowing that he would just judge him on his abstinence. Those conversations never seemed to end very well.

As for sitting with Jessica and Amber, he didn't see the point. The two of them looked like they were discussing something and he didn't want to intrude. So once again he sat there, eating breakfast by himself. Something he happened to do almost every morning.