▂▂▂▂▂▂▂▂▂▂▂▂▂▂▂▂▂▂▂▂▂▂▂▂▂▂▂▂▂▂▂▂▂▂▂▂▂▂▂▂▂▂▂▂▂▂▂▂▂▂▂▂▂▂▂▂▂▂▂▂▂▂▂▂▂▂▂▂▂▂▂▂▂▂▂▂▂▂▂▂▂▂▂▂▂▂▂▂▂▂▂▂▂▂▂▂▂▂▂▂▂▂▂▂▂▂▂▂▂▂▂▂▂▂▂▂

MONDAY / 8AM
[[SCHOOL STARTS: 8:30AM]]
▂▂▂▂▂▂▂▂▂▂▂▂▂▂▂▂▂▂▂▂▂▂▂▂▂▂▂▂▂▂▂▂▂▂▂▂▂▂▂▂▂▂▂▂▂▂▂▂▂▂▂▂▂▂▂▂▂▂▂▂▂▂▂▂▂▂▂▂▂▂▂▂▂▂▂▂▂▂▂▂▂▂▂▂▂▂▂▂▂▂▂▂▂▂▂▂▂▂▂▂▂▂▂▂▂▂▂▂▂▂▂▂▂▂▂▂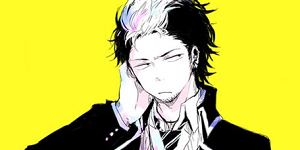 ▌
▌
▌
▌
▌
▌
▌
▌
▌
▌
▌
▌
▌
▌
▌
▌
T E S S

__

O ' C A L L A G H A N
It had been seven days since the funeral. Fourteen days since the incident. Another page ripped from the tear-away calendar indicated this.

Despite the fact that he lived on school property, Tess had neglected to attend classes for the duration of that entire fortnight period. The school weren't as persistent as they should've been, with his loss having a major affect on his concentration and overall health. They were content to just leave him to it, until Sunday morning, when a notice was posted through his door. It stated that if he didn't attend his classes soon, he risked lowering his attendance below the requirements for free accommodation. Tess - in his current state - would've given anything not to have to move back in with his family, who held little love for himself or his brother. Most of them had refused to attend the funeral, others probably weren't even aware of what happened. The thought in itself made him sick, whenever his mind wandered to such things.

As he pulled the tie tighter around his neck, Tess gave an exasperated sigh, almost as if he would have given anything in that moment to just... deflate. His eyes, hollow as they were, settled on the pair staring back at them, before shifting downwards to allow him to check his uniform. It was perfectly dishevelled, as per usual, and strangely comforting. It was almost like a sense of familiarity had washed over him, and - despite everything - he found himself smiling. It faded as quickly as it had appeared, and soon enough he was walking towards the door.

He hadn't bothered to tell anyone that he'd be returning that day. In fact, it would be the first time he'd seen anybody since the day he found out. He had instinctively shut himself away in his apartment, and over the course of two weeks, he'd refused any and all visitors. Part of him was looking forward to seeing everyone again, namely his two closest friends, but another decidedly overwhelming part was worried half to death that he'd lost the respect of his clique. He was their leader, yet he had opted to abandon them in their time of loss. It had affected him the most, there was no doubt about it, but Theo was close to everyone, and everyone had lost him. As Tess thought about this, he began absentmindedly cracking his knuckles, his eyes focused more on the path ahead. He was not the only one leaving the accommodations so early, and he'd prefer not to bump into anyone and everyone ahead of him.

The building for housing was directly beside the school, so much so that you could see in people's bedrooms from the classrooms, but there was a long path up from the gate to the doors, and so it took him a fair few minutes to make it all the way there. He stalled for a moment outside of the building, silently debating whether to wait there for one of his own or to head straight to the second floor, where his classroom was. He opted for the latter, considering he didn't trust himself not to lunge at the nearest clique leader, of which there were few. So he continued walking, keeping his head down. A few of his own Outcasts had approached him, but Tess kept the conversation brief and - strangely enough - polite, before moving on. It took him a total of twenty minutes to reach the classroom door, where he was the first to have arrived.

Running his hand through his hair, Tess gave a huff and leaned against the opposite wall.