---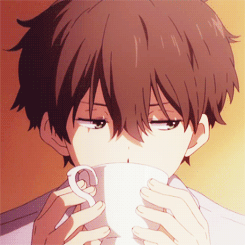 ╔
╗
"It's nice to change sometimes, but I'm just me no matter what I do."
[
Ambiguous | GARNiDELiA
]
Dɪᴀʟᴏɢᴜᴇ Cᴏʟᴏʀ ✦ #43CD80 || Tʜᴏᴜɢʜᴛ Cᴏʟᴏʀ ✧

#A8C5A8
╚
╝
---
---
Natsuki raised an eyebrow for a short moment as the nurse gave him a rather curious look, but scratched the back of his head and averted his face into a different direction. Is it really that weird that he was giving a helping hand to someone who was his friend? Well, if he thinks twice about it then it did sound a little strange somehow, since this is pretty much the first time in a while he did get out of his energy-conserving self to actually try to do something.

Natsuki had to admitted that it wasn't only him who didn't really know how to take care of himself much. But miraculously, he's never been really sick or anything like that much in his life before. And he knows when to stay out of trouble too. So he figured that the sight of him going to the nurse office is not something that would happen everyday. He looked on as the nurse patching him up, though he never really seemed to be particularly interested.

When the nurse is finished with her job, both of them made their ways back to their own classes, but not before going back to the Advance Writing's class to collect their stuffs first. That's so much for a birthday, I guess... Natsuki thought as he put his stuffs back into his bag in the middle of the amazed look from his classmates, as well as the whispering going around him. This is not the first time he become the center of attention anyway, so he'll just let it be. It's his nature to just rejecting things when he didn't care about them, after all.

His next class went on uneventfully, as Natsuki just focusing on what he did best: sleeping. He did secretly wondering what's the reason for his kouhai's state, but he supposed that perhaps he shouldn't dwell into it much. Though if it has gone on for a while now, Natsuki felt that it was rather strange that his supposed 'friends' didn't seem to care about it - as he never saw them visiting Satoshi much rather than in the mornings when they're tagging along together to go to school. Things are never what they seemed to be after all. He said to himself.

The two of them joined again, though Natsuki didn't ask anything about the incident earlier. He was never a nosy guy and he totally not going to ask someone about something they aren't comfortable in sharing with, so he supposed that letting things to be as it is was the best for now.