---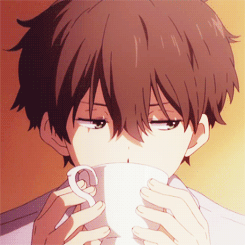 ╔
╗
"This is such a pain in the ass."
[
Ambiguous | GARNiDELiA
]
Dɪᴀʟᴏɢᴜᴇ Cᴏʟᴏʀ ✦ #43CD80 || Tʜᴏᴜɢʜᴛ Cᴏʟᴏʀ ✧

#A8C5A8
╚
╝
---
---
Natsuki sighing, he should have known from the first moment that talking isn't going to make these two idiots. Well, it isn't like he never being literally being looked down by many just because of his lazy antics and the fact that he's just too scrawny or that he's too tough for grunt. But in the end, jerks are just going to get exactly just what jerks are going to get. And Natsuki won't show any mercy with those who meddled with him.



"There's nothing I would hate more than a bunch of idiots gathering around and bullying a kid. I don't want to miss my lesson and I most certainly don't want to make this a horrendously long and epic battle like those in shounen manga. Let just finish this quick, shall we?"

Cracking his knuckles, Natsuki then stood up and approached the guy called Akatsuki in a calm manner, yet one can obviously tell how serious he is. And before they could even realize, he grabbed the guy's neck tape and slammed his face hard against the tree.

"I suppose you guys never did learn that judging someone by their appearance is the shortest way that lead to a grave."



And before the other guy could realize, Hazuki popped out from a bush nearby,

"Kyaa~"

He screeched with his cheeky voice as he kicked the Ryou guy from behind, which caused him to fall back.

"Man, I've always wanted to do that."

Hazuki grinned as he stuck up his nose proudly.



"That was just a taste. If you know what's best for you, then stop going around and causing troubles. And I would appreciate it if you stay away us, as well as Satoshi."

Natsuki coldly remarked as he pulled his phone out and showed the guys some photos which captured the scenes when the two boys going around and bullying the students, breaking school's facilities, skipping classes, etc "And before you begin to spew any other nonsense threats from your foul mouths, here are some proofs showing all of your wrongdoings around town. Remember the last time when you two almost got kicked out of school last year? That was my doing."

Looking at the faces of the two right now, Natsuki knows all too well the result of this confrontation, "You two already got one strike last year so you know what will happen if I show these to the Headmaster, right? And just in case you two want to get on with this stupid so-called fist fight, although it really is a pain in the ass, we'll take you on. The Headmaster is actually a close friend of my dad, so getting in a little fight like this wouldn't really affect anything."

Hazuki then continued with his usual cheeky voice and cheerful expression, but pretty much like Natsuki, he's serious,

"Yeah. And I think you two should think twice about it. Even though Natsuki-chan looks scrawny, he's black-belt in karate and judo. I was a son of a retired judo master himself and we once took on a group of thugs before. So..."

The blonde-boy entered the pose of a martial artist,

"...wanna try?"



---

Okay, I think that we shouldn't make this fight too dramatic and all so I want to finish it quick, hope you don't mind :P
They say that those who stayed quiet and unassuming most of the times are usually the scariest ones, right? xD