---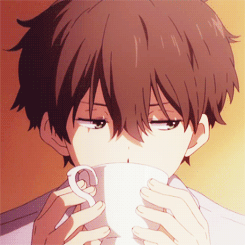 ╔
╗
"I don't want to dwell too deep in the past, but I have no clue how future would turn out."
[
Ambiguous | GARNiDELiA
]
Dɪᴀʟᴏɢᴜᴇ Cᴏʟᴏʀ ✦ #43CD80 || Tʜᴏᴜɢʜᴛ Cᴏʟᴏʀ ✧

#A8C5A8
╚
╝
---
---
"Is that so."

Natsuki said quietly while looking at Satoshi without saying anything more. He wasn't sure if there's anything he wanted to say right now either, since a lot of things have happened recently but he himself had tried to deny that they actually have quite an impact on his life. Sooner or later, her knows that his life will have to change. For the better or for the worse, he could only wait and see for now.

"Anyway, you can stay here for as long as you want. It's not like my apartment is really interesting so just make yourself at home, or at least until Hazuki returned."



The silence seemed to be going on for the next few hours as they both exchange little to no words with each other, even though they both know that they would have a lot to say, especially since they've changed each other's lives. Natsuki has already saved Satoshi twice. But just like anyone whom he'd helped in his life, he's never asked for a repay and went on with his misjudged life like everyone said. He would always say that he's happy with his life, but he's just human, after all.

While he let Satoshi to stay inside his bedroom, he walked around the apartment, trying to find something to keep himself going. Aside from Hazuki, the younger boy is the second one he's allowed to be inside his apartment so he's a bit clueless of what to do to. After finding that there's nothing better to do, Natsuki sat down at the small piano at the corner of his apartment and played a short song.

This is getting more and more awkward by the minute...