---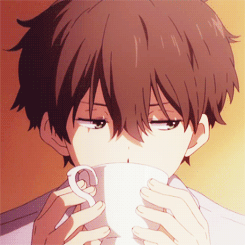 ╔
╗
"There are things that I don't want to let go, even if I didn't seem like it."
[
Ambiguous | GARNiDELiA
]
Dɪᴀʟᴏɢᴜᴇ Cᴏʟᴏʀ ✦ #43CD80 || Tʜᴏᴜɢʜᴛ Cᴏʟᴏʀ ✧

#A8C5A8
╚
╝
---
Looking at the sight of the two younger boys talking and getting along well with it other really did put Natsuki at a peaceful feeling of sorts, even though he obviously didn't show it. He has lived most of his life in solitude, and he was almost convinced that he was fine with it, until he met and befriended with them. There's nothing more he would ask as long as he still got them around. However, his personality was too much of a barrier that had prevented him from showing his true thoughts for anyone, it seemed.



"Well, it was rather hot recently so I was thinking that maybe we should head to the pool? After that we can go to the cinema or something. Oh, and there's a new arcade that I want to stop by sometimes..."

Hazuki went on listing all sorts of things and places that they could hang out together in the following morning. When it comes to this, there's no stopping him from getting lost in his thoughts. Natsuki, on the other hand, just nodded and pretended to show interests as usual since he's all too used to the blonde's boy talkative trait.



"I don't really have any opinions though. If you two think that somewhere is fun to hang out at then I wouldn't mind to go there too. Though I'm not really a guy who enjoys crowded places."

Natsuki replied to Hazuki's statement as he finished up with the rest of his food. He hasn't really explored Hikarishi a lot and the only places he would usually hang out rather than school is the some diners, the city's library and a couple of book cafes Hazuki recommended. So going for a change didn't sound bad at all.

As they're still conversing, someone was at the door. Satoshi then went to check whoever it was. It was Kokonoe and she's stopped by to inform them that the two boys were expelled from school, which was not surprising, considering what they've done. The younger boy expressed his relief and went on commenting on how he never managed to realize his former friends' intentions despite being friends for 4 years already.



"That's why shady guys like them were never a good choice to get acquainted with in the first place. I might secluded myself from everyone and all, but I trust how I judge people. You should know better that anyone could be taken advantage of the moment they're insecure. So be careful with people you hang out with from now on."

Natsuki advised in an honest manner. He knows that the younger boy can be a bit naive at times, so it's better to guide him on the right direction.

The three went on talking and playing some games together until it was late. Before Satoshi made his way back to his apartment, Natsuki reminded,

"Don't forget to take your medicines, kay? Have a nice rest. I'll see you tomorrow."



Looks like an eventful day has finally comes to an end.

---

Sorry for not being onlined recently, the site gone nuts again and exams are almost here so I'm hectic >.<
I don't know anyone interested in an 1x1, sorry :P