---
bella.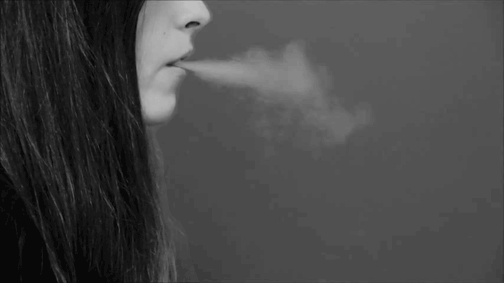 ---


"Oh fuck off Jamie you enjoyed that gig almost as much as I did. Don't try and pretend now," She laughed at him rolling her eyes. "Were they not metal enough for you?" She chimed mockingly with a small smile of civil mockery. "The itself Jamie deary, was by far not a bad one- in fact the idea was genius it was merely the...execution that brought disappointment I'm afraid," She corrected. Though Bella wasn't a massive smoker- she wasn't Nate was probably the way to do it before college she'd been a lot worse for it so there were countless stories of Bella being dragged off of her high horse through stupid acts of her being stoned and disorderly.

Whilst she was setting the fire, she turned her head and noticed Jamie looking over at her and she offered him a small grin which for once in her life, met her eyes with a slight glimmer of light. It was hardly a secret this evening was a break for Bella, a sense of freedom before she went home and got a serious reality check but out here in the woods with the few people she'd even dare to think about calling her friends, she was happy. As happy as she ever really allowed herself to be.

When she caught his gaze it reminded her for a long moment how much she'd actually missed him in that single week she'd been away from school. She found it too easy to forget that it was his company that got her through things most of the time and then when he was about it all felt a lot harder and people made assumptions about this but it'd been the same before her feelings for Jamie got tangled and complicated. Since they'd started college he'd been the only person known to be capable of calming her down, it was practically countless how many fights she would have gotten herself into without him around to keep her in line when things got a little bit too intense for comfort. She shrugged off the thought and looked at Ellie flashing a devilish smirk.

"Fuck off, I'm lighting the fire. I'm doing it my way," She told her simply. "What could go wrong?" She joked and in fairness, she continued lighting the fire in this same reckless way and no problem arose because of it, after a few moments the fire started crackling properly like it was really going and she smiled contented with her victory.

When the group gathered for a selfie, Bella didn't bother she wasn't into the whole thing- she was usually the girl taking the picture than the girl posing for it, so she stayed where she was sprawled out on the blanket slowly drinking her beer and consciously frowning a little into the trees when she noticed how quickly Jamie had got through his considering he wasn't much of a drinker but she told herself he was probably just making up for the fact he was never the drinker and always the designated 'Mother' of the group so she didn't comment.

---
nathaniel.
---
Nate was still avoiding the sight of Ellie and he sighed heavily more loudly than he had intended so he tried to cover it up by coughing shortly after and then taking a swig from his drink as if to wash away the faked dryness on his throat. However he didn't miss Ellie's dramatic eye roll and he figured it was either because he'd smoked or that he'd shared it with Sky but either way he decided to ignore it and turned his head instead to listen to Skylar whilst she was quite happily chattering away about the languages she spoke and things she'd done before.

He wouldn't lie, he genuinely thought she was lovely and interesting but he wasn't into her- not at all really but he kept convincing himself that was okay because Skylar herself had used the term; 'No strings' but it still all felt kind of wrong and awkward to him especially when she was sat him making subtle messages with passing touches and her choice of words but he ignored it for the best part and played dumb and all things considered, it was a believable show . The thought almost growled at him as it passed through his head but he swallowed his tongue and looked at the group posing for a selfie and before he could protest, Skylar had grabbed his arm and dragged him into the background of the picture and laughing he was made to crouch behind Ellie and Alex in order to get into the frame.

Noticing how Bella hadn't even contemplated moving an inch he shouted over at her; "Hey Swift, get your arse over here- group photo, you are not getting out this," She replied to him with a middle finger and small dismissive laugh.
---
---
Sky just smiled passingly as the conversation about language diminished and she accepted a second drink when she was offered one and though she didn't totally feel like she belonged yet, she had the same feeling as Alex in that this all seemed like it could be a very solid group of people to be around with and fun- they were already a thousand times more fun than any friends she'd had in France from her boarding school and upper class education, moving over to the UK Sky had made it her only condition that if she moved to the United Kingdom and lived with them in Liverpool she'd have to go to a state school and get to experience a more normal life style of course she was still drowned in luxury and comfort but she'd get to be around people who were so much more real than the people she'd known back home and even herself.

She didn't smoke much of the joint, she didn't really enjoy it- she offered it back to Nate but he shook his head and when offered, Bella did the same so she stumped it up instead and grabbed Nathaniel's forearm to drag him over into the picture and she giggled gently as she leaned over Nate's shoulder to get into the background of the picture.

"Awh come on Arabella,"

"Calling me Arabella is going to get you no where soon honey, well it will but it won't be anywhere you want to be. It's Bella, Arab, Bell, Swift, Swiftie or Bells- any of that shit I can handle but not Arabella, I'm not a bloody princess," She scowled gently but Sky laughed off her entire comment and nodded with a small shrug.

"Okay, get over here then Bells," She chimed but Bella just casually shook her head and didn't move.
---