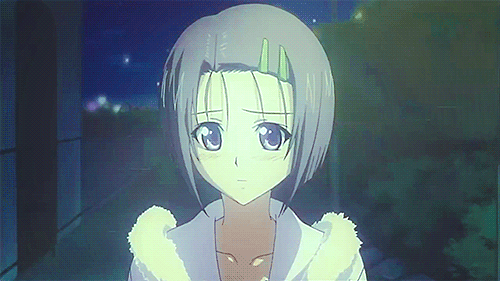 Ariana Hasani
Aria stared blankly at Tatsuo as he rebuked her. There was no hint of emotion in those violet orbs, no hint of a frown upon her lips, not even a twitch of movement. Now don't be fooled, this did not mean that his words didn't have an effect on her, it was just that at that moment she couldn't feel it. She really couldn't feel anything. There was a searing pain over her chest that felt like she was being branded and made the rest of her body feel cold and numb. The pain was starting to fade however, and she considered herself fortunate that the majority of what she'd felt during her little stunt was adrenaline and pain as opposed to fear or anger, lest she'd definitely have lost consciousness.
"You're right."
she said quietly, though there was neither remorse nor fear in her voice as she spoke - a perfectly monotone sound again.
"That was dangerous, and if I worried you then I apologize."
And that was it. She had no intention of apologizing for the action itself - it had been necessary. As Tatsuo turned away and announced that they ought to head back to the village, Aria pushed herself up from the ground. She was shaking, but she could move - good.
There would be some serious bruising on her ribs the following day thanks to the wyvern attempting to sever her spine with Dawn's chain, and it was a bit painful to take big breaths, but other than that she was uninjured. The first few trembling steps were difficult but Aria was quickly regaining control. Her mind wandered to her hair clips, which were still in the wyvern's eyes, and whether or not she ought to retrieve them. Eventually she decided against it and tried instead to picture the faces of whomever found the wyvern - wondering what they'd think when they saw her handiwork.
Instead her first few steps she took were towards Dyandin. He was not injured. A bit dirty maybe, but ultimately Rin's companion had done a good job. When she reached him, standing no more than a feet in front of him, she was no longer shaking and the
X
had faded into an uncomfortably warm temperature (though it did not sting anymore). She turned her eyes upwards towards his face, her own very carefully blank. She had questions. Why would he have left them in secret? Especially when Master Jia had explicitly told them to take on the mission together? Did he realize how close to death he was? What would've happened had they arrived too late?
"Dyandin,"
Aria paused a moment or two, before continuing with an internal sigh. Now was not the time or place to ask.
"We are relieved to see that you are okay."
Then without another word to the self-proclaimed king she turned and started walking in the direction Tatsuo had gone. The sooner they got to the town, the sooner they could collect the reward, and the sooner they all got to go home. Aria took comfort in the fact that, having successful completed her mission with the help of her team, she would now be qualified to go on out of town missions by herself. Though... somewhere in the back of her mind, she had a lingering suspicion that this would not come to pass.