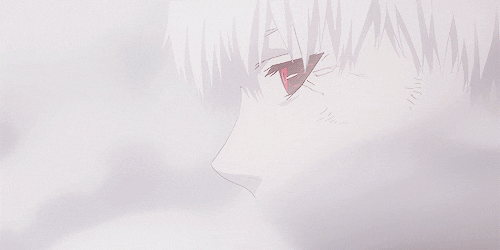 ¤
¤
❝Crack me open and what you find is dust; remnants of a lost ghost.❞

[X Ambassadors — RENEGADES]

DIALOGUE COLOUR | #853c41
¤
¤

How was he feeling? If he was being honest, he wasn't feeling anything at all. There was only the throbbing in his head but she didn't mean physically right? He wasn't about to delve into that. She seemed bemused at his apology and he remembered then that she had no clue of his windexed memories. Then went on to reveal that Ren had been the last to had seen him before he fell asleep. Had something happened prior that may have caused this obviously laser-guided amnesia? Maybe Ren had something to do with it. After all every time Zero mentioned it, Ren would try to deflect of completely shut him down. He'd have to confront the kid about it, this was getting too suspicious.

She wanted to know where he was going.

"Out. Ren's waiting." He really meant off land, he wasn't about to stick around on this weirdly isolated island. They had that underground lab back in town that was still waiting for them. It wasn't going to uncover its secrets itself. Like Ren had said, this was a job only they could finish.

She wanted to join them? Why? Wouldn't she be in danger with him? But then again, she saw him as a friend, or was there something else? The thing about memory loss was that he only had what he heard or observed from her to go on and so far it seemed like they'd established a more intimate relationship than his initial assumption and that was a little unnerving. The prey and predator, the lion and lamb... Friends. That sounded ludicrous and nearly fairy tale-like. And this wasn't some cheesy fairy tale. It just doesn't happen in their world. Ever.

Before Zero could tell her, no, she wouldn't be accompanying them because, one she couldn't even walk and two. she was putting herself at risk even talking to or being around them, him especially, she moved on to express her love of reading or learning to. Truly enthused over the prospect of forming sentence structures and recognizing words written by her late authors of another time. At least he could agree, reading edified the mind. "Keep practicing, if you'd like. Just don't share this knowledge with everyone." Not many beings would appreciate her utter shattering of her supposed "fixed" place in society by going beyond her role as the doctor's pet. No one would appreciate the little rebellious streak in her and would eat her alive for it.

She expressed excitement over her relearning to walk, he nodded. "Baby steps." So she liked purple? Not bad. She apologized again, was that a habit imposed by Doc? Was he constantly scolding her when she messed up, thus having her apologize for the slightest blunder? What an asshole. Then again, what scientist, being especially wasn't toward a supposedly "special" pet/test subject? Or any pet in that regards?

Still it was alright, she was happy at the very least. And her little bout of chatter had answered some of the many questions Zero had bubbling within him since awakening in a hospital room. She seemed to be the only candidate trustworthy enough to reveal her knowledge without a filter. Useful yes, and with no barrier he could question away. Only there was the issue of his inadvertently revealing his current predicament through questioning something he should already know. That'd only complicate things. Maybe it was for the best, right?

Glass cracked behind her followed by the flare of electrical currents. Ren? A bolt of raw adrenaline shot through Zero's veins. He lunged forward, sighted on the girl, and wrapping her into a protective embrace he dove for cover. His vectors had also sprang out, caging her as they hit the floor, his arms and knees took the brunt of the fall. Above him, charged energies coupled with Ren's barely stable force shattered the windows projecting its jagged edges everywhere. Most of which pierced into Zero's flesh, he winced at the pain but it was nothing compared to what it would have done had she been exposed.

Zero spat out blood, his vision shifted, this wasn't good. What the hell was going on out there? What the hell was Ren doing? He checked the girl beneath him, she wasn't hurt too badly. "Are you okay?" His voice sounded hoarse, every instinct in him roared with an unbearable urge to protect her, he scanned up from the dust and debris. Voices and alarms pierced the once quiet hospital wing. White coated doctor was approaching, his concern bordered on terror perhaps for his pet. He'd be proud to know Zero had done his part in keeping her safe. Grell's energies spiked and he was moving fast, never straying far from her. She really was special wasn't she?

Zero didn't move, well, he couldn't, his body was locked into place, his primal attack mode activated. It felt almost familiar, like he'd done this before but when and why was lost to him. Didn't matter, whatever this was, he'd figure it out. First he had to ensure she was taken by Doc. Then, he'd go find Ren.