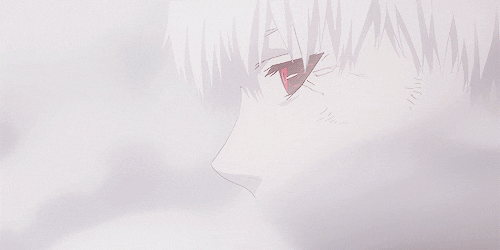 ¤
¤
❝Here we'll start again.❞

[X Ambassadors — RENEGADES]

DIALOGUE COLOUR | #853c41
¤
¤

Fire raked down his back where the sharp edges of glass had struck. His body worked in ridding the foreign objects but he quickly dispelled the sensory nerves from reacting to pain. He kept his focus instead on her, his heart pounded in his head and her words smothered the panic that'd froze him.

Have you ever felt so anxious that you shoot past terror and come out the other side?

"Miss Loretta... You're glowing."

Then you're no longer scared and you plunge into recklessness?

He brushed strands of blonde away from her eyes, his gaze intense, fixed on her. "I won't leave you. I'm gonna help."

In her presence there wasn't pain or agony or sadness, when she looked at him there wasn't fear or hatred or disgust all words he'd describe himself within. She was someone he'd keep in his life. Even if she belonged to another. If only he could remember her, if only he could place this strange connection he felt to her. Why he was so drawn to a human girl. Why Doc's pet? These questions whirled in his head joining the rest that remained unanswered.

Pushing off the glass covered floor he scooped her up into his arms. For a second the room swept from him and he touched one of his vectors to the wall to keep steady.

"It's alright." Hopefully she wasn't alarmed, Doc had mentioned something about numbers but as far as he knew he'd be fine. When the room fell still he took a step and then another, boots crunching pieces of glass. They had to get out of here and move her to another room. Figure out from there what had happened outside.

Doc and Grell were there seconds later, Doc took her and was engulfed by cloud of blue clad scrubs. He gave instruction and was gone before Zero could explain.

Hands tugged him back and he realized he'd been following. Grell pushed him into a chair, another nurse worked on removing his shirt, she asked questions, but he couldn't hear them over the pounding in his head. She was then very close, gloved hands picked away at tiny shards from his skin.

"What happened?" Zero stared at the floor, looking up was difficult when he could barely focus.

His vision faded in and out, his eyes hurt from the light. But when the floor turned from its pale sandy tone to a solid grey, the edges of his boots well defined by natural nocturnal vision he sat up. They were in the pit of darkness.

"Grell?"

"Zero stand, we have visitors."

Screams erupted from down the hall and Zero stood only to crash into the redhead. He worked the muscles, he had to reign in the extra limbs, they took up too much blood for their use. "What about...the girl?"

Grell helped him stand. "We're transferring her."

"It's one of our kind." The nurse said, but she stepped back. "I'm not getting involved in this."

Something was out there. Its menacing vibe prevented Zero from shifting back. It was impossible to ignore its murderous intent.

"I've never seen anything like this." Grell moved swift in motion, readying for battle.

Despite the pain Zero stood his ground. The blood stopped flowing and feeling returned. He focused on the mass of vile energy across the hall. At the edges of his hearing a voice shouted, "We lost power, someone activate the generators!"

Had to be Ren but where was he now? He'd been outside, he better be alright. He'd have to find him but first they had to deal with this creature that was anything but human.

Zero gripped at Grell's wrist, tight. "Let me." Then he moved ahead facing the creature without a second hesitance. He shot out a piercing blow of his own lethal intent further exciting their newest threat.