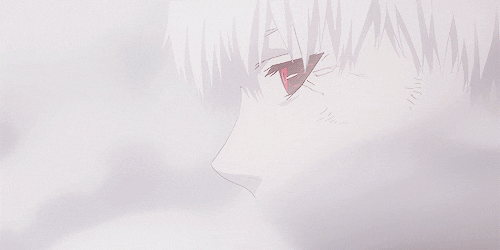 ¤
¤
❝Loss through victory.❞

[X Ambassadors — RENEGADES]

DIALOGUE COLOUR | #853c41
¤
¤


Dust and old blood smeared and splashed across the walls, the floor. The fight had lasted several moments, Zero had blacked out then, only remembered the rush of pure fury riding him hard. Until he'd torn through the beast, ripped it apart with his bare hands. He'd felt the intensity of such raw human emotion once. Then he'd also torn through a being, a woman, Madame. She'd deserved no better fate. After all, she'd taken joy in his agony. Sweet utter joy. His hands were stained in blood so dark it looked like oil. He understood now. The joy that came in violence. It was pure, unlike other things, direct. It was the only assurance, it'd never betray; what's dead stayed dead. Facts of life. Yet for so long he'd believed Ren had died. Only to find out years later the son of a gun was kickin'. What hurt more, that he'd thought he'd lost Ren, or that Ren never once looked for him? Guess some things are more important than family. Not that their kind had any values to start with.

"Zero, it's over. We have to go." Grell was right there, standing in front of him, watching with little emotion.

Clenching and unclenching his fists, Zero nodded. Of course there was more to do, the hits keep coming. His stomach rolled, like most beasts this one had fed on dead man's blood. Must have been a hunch man or lackey. They don't get live blood. Zero groaned and moved, on his hands and knees he couldn't hold back. His stomach heaved and the heat of bile and mixed plasma rose up his throat and out. He coughed and sunk into the floor away from the mess, he trembled.

"Zero, we have to go—" Grell shifted and moved to grab Zero. The lights flared across the hall painting the horror to life. He shut his eyes against the image, against the sting of it. It was best to get out before Doc saw him like this. No, no one should see him like this. All fucked up, but he always was and he hated it.

Grell dragged him to another room, dropped him into the bed. "Stay." The single word left him in a hiss, so he was pissed huh? Wasn't that a surprise?

"I'm not your fucking dog." He bit back, tensing when a wave of pain washed through and he struggled to shut down the part of him awake to it.

"You're stupid, you gotta be kidding me that you're blind to the shit Ren did."

What? What about Ren?

"What are you...?" Words tangled on his tongue, pricked like nettles and his throat tightened. Where the hell is Ren for fuck's sake? Why wasn't he here? Zero's fingers clutched at the fabric he lay on, knuckles white against the black. He swallowed and made to move but it only made his world turn violently and he groaned. His insides tightened, threatened to make him hurl again. Shit.

"Ren, I'm talking about him. If you know what's missing, get it back." Grell cut through his haze, "You're not a victim, don't you dare make yourself one."

It was Ren, his gut instinct said so, Grell just confirmed it and yet it twisted in his chest, a pain that tore at the hole eating him alive. He coughed up blood and spat on the floor, his legs pulled in, he couldn't get up, he couldn't break from the frost spreading like a winter storm. He missed the numbing embrace of alcohol, now more than ever he craved it.

"he's still on site, I sense his presence."

So did Zero, his brother was lost in a storm of his own mess. He was also battling the things that came with the night, whoever let them lose was clever. But why and for what purpose would they want to attack a hospital? Zero's head throbbed as though he was hung over, his veins ached from the blood loss. Hunger unfurled in him and replaced the chill with intense heat, fire scorching him from the inside.

"I'll return, I have to find Doc."

Zero nodded but the movement made the nausea worse. Eyes closed he listened to the voices of nurses and staff relaying info, they got power but they had intruders wrecking havoc. Security was dispatched and the island's only hospital was soon gonna be scoured with even more powerful beings, taking control of the situation. A name floated up from the murmurs, Lord Grace. Oh, he's found them, he's come for the kid. It was only a matter of time.