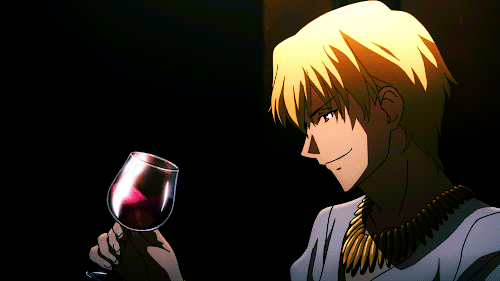 Dyandin looked at Miya as she responded to his statement. As the purple haired girl mentioned the king breaking, Dyandin briefly responded.

"Break? A king like myself won't ever falter. I hope you remember that, Miss Winters."

It was quite odd that Dyandin would give a respectful anonym to someone. It made Dyandin wonder himself, but he didn't have time to keep pondering something so trivial.

It only took a few minutes after the group decided to sit together. Miya seemingly putting more emphasis on "together". Dyandin himself ordered a medium well steak, with a pitch of wine to go with it. The other people of the group didn't order anything particularly eye catching. With Aria ordering something for Rin. With this at the back of his mind, he was a bit worried about there teammate, especially if she ran off by herself.

Right as the food arrived, Dyandin stood up.

"I'll take Rin's meal to her.

Dyandin taking the box and walking outside the restaurant. Dyandin hoped she didn't go too far, as she hoped her meal wouldn't taste worse because of the exposure from outside.

As Dyandin walked in the overall direction, he thought of he did anything wrong. Was she still angry about what happened in the cave? Maybe Dyandin said something wrong? Hopefully not. As for where he was walking to, the only thing he could see was trees, hopefully he wasn't lost. The food might go bad.

As what seemed like an eternity, he finally found Rin. How shall he approach her? Maybe he would try to put on the Dyandin-charm? Dyandin finally decided on being genuine. Walking up to Rin and offering the food. The food felt lukewarm, but it seemed edible.

"You know. You shouldn't walk off like that worrying the king is a punishable offense.

As time passed, it took Dyandin a while for him to notice Rin's critical state.

"The color of your face. Do you have a fever? Amaya?"

Dyandin clearly expressing concern, putting his hand on her forehead.