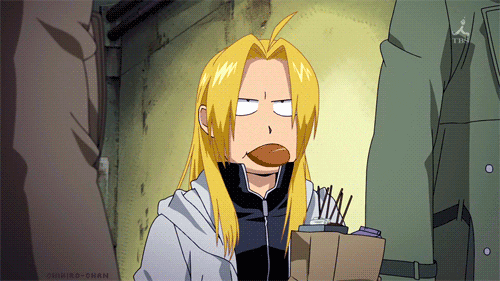 With everyone sitting down to eat Tatsuo went to a table by himself, and away from the others. He began to zone out of their conversation when they continued to try to cheer Dyandin up. He was in no way gonna be apart of that. Dyandin did something stupid, nearly died from it, he wasn't going to let him get off that easy with it. Tatsuo watched as the client interacted with Aria, noting his nervous attitude. If there's one thing that his father taught him, it was how to spot weakness in others. Tatsuo listened closely to him, pushing his enhanced hearing to it's limits. He took particular interest in his unsteady heartbeat.
As the man came around to give him a menu, and take his order Tatsuo merely put it down without looking at it.
"Bring me one of everything made of meat."
Tatsuo ordered.
"I...uh one of everything?"
Tatsuo rolled his eyes.
"Did I stutter?! And you better bring me a pitcher of barbecue sauce!"
Tatsuo roared at the man. Tatsuo leaned back in his chair, balancing it on it's back legs. He tapped his fingers on the table as he waited impatiently. He glanced over at the others as they all began to sit together. Though he quickly looked away when Aria looked in his direction.
Upon getting an invitation to join them he let out a loud sigh. Once Dyandin had left he got up from his chair, and decided to join the remaining two.
"Ok, everybody's done patting Dyandin on the back right? I'm not putting up with that crap."
He stated as he joined them. When Aria questioned Miya's portals Tatsuo scratched his chin.
"Well, if I had to guess I'd say her portals work similar to the pocket dimension requip mages use to store their items, or possibly like the Spirit World place that Celestial mages tap into to summon their spirits."
Tatsuo stated.
"But I'd say it's more likely the latter though."
He added. Tatsuo then began eyeing the client.
"You guys realize that he's hiding something right? He knew a wyvern was out there. I could hear his heartbeat grow unsteady as he talked about it. More so than when we first saw him. Usually their would be some sign of relief when you tell people that you've killed a giant monster that's been terrorizing the village."
He calmly stated as if it wasn't a big deal.
"What do ya think? Think he's just a cheap bastard? Usually something this scale would give you a lot of reward. Twice, or sometimes triple what we got. Depending on how nasty it is."