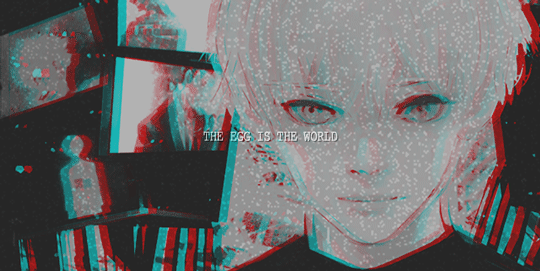 ¤
¤

❝The bird fights its way out of the egg. The egg is the world. Who would be born must first destroy a world. The bird flies to God. That God's name is Abraxas.❞
—HERMANN HESSE
[
Hozier - Arsonist's Lullaby
]
DIALOGUE
#853c41
¤
¤

Her voice. A whisper that rang out among the roar. The familiarity pulled him in. He pushed his momentary lapse of control on the backburner. He'd deal with Ren later. Right now, there was a girl. The one who called for him. Her signals were the ones he'd found easy to grasp; as though taking an offered hand. But she was inside one of the tents and treated for injuries. Did one of his kind hurt her? Why would they? Too many gaps in his memories he couldn't fill, and the memories he did have were ones he wished had vanished. He pulled in his vectors and sunk into one of the empty chairs outside. He wasn't about to walk in looking like a war zone survivor. Not the sort of image worth imprinting on her. Not that it mattered, they weren't human.

Still, didn't feel right.

"Doc... You suck at your job." Zero said. "No matter where we go, shit follows." He pushed tangled hair out of his eyes, rubbed at the tightness in his neck. "Who was that bastard Loretta ganked? What did he want?" Bet he came for them, was he another creepy collector? Set on a hunt to catch 'em all? Try stealing one or all of them and putting them to some sick torture for kicks? Was he in the same club as Madame Red? Was there even a club? Zero shuddered at the thought.

"He came for the human." Ren was approaching, accompanied by Grell. The two having formed some kind of insta-bond at some point. Great, now they could party.

"Should've known bringing him along was a bad idea." Did Zero feel anything admitting this? Nope. Just facts. Yet, he'd offered to help the kid in the first place.

"Zero." Grell quirked a brow and shot him a mean look.

"They're safe, and the enemy was indeed eliminated." Ren sounded so sure of himself.

Zero rubbed at his face, it didn't mean there wouldn't be others, coming to look for the asshat. And if he was some huge honcho, then they'd a have a hell storm after them. The Beings weren't fond of the slaughtering of their own VIP folks. They had strict laws and harsh punitions against indiscriminate assaults—but only toward the higher up ranks. No one gave a crap about the low-tiered bunch. It's how Zero and Ren's favorite fight club was kept under wraps and never exposed. Didn't matter who knew, who attended, it was just for sport. It made a sour taste in his mouth remembering it, so he focused on something else.

"Doc, how soon can we relocate?"

Grell crossed his arms and shook his head, "Not anytime soon, not with her condition."

"We don't have to stick around," Ren said, his expression and tone distance, grim. "If it ensures our survival, then a severance is in order. I for one—"

"Then go, that's all you know how to do. Run." Zero shot him a cutting glare. "You just cut ties when shit gets real and it's every man for himself. Jerk."

"Bitch."

"Your mother."

Ren stared, incredulous. "We have the same mother."

Zero met and held his regard. "Shut up!"

"That's enough, you guys gotta stow your crap and get your shit together." Grell cut in. "We're not splitting up."

"I don't take orders from you, Red Man."

Zero tore off his boot and hurled it at Ren. "Stop being a dick!"

Ren dodged the flying old boot. "You suck."

"Screw you." Zero didn't toss his other boot, he sighed heavily and buried his face in his hands.

Ren snorted, "Someone needs a hug."

Grell sighed. "You two, are beyond ridiculous."