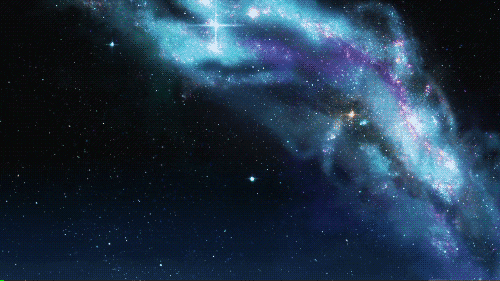 ¤
¤
¤
¤

Even when he felt like he was sinking, even when it felt like what was left faded, there was something tugging at him. A glimpse of golden hair, a smile, her voice. Saying his name. Why did it resonate within him each time he heard her voice? Why did it cut deep at him and birth a sorrow that shouldn't exist for things like them? Why did this girl make him feel... Human? What was she to him? Why had he forgotten her and why did it feel as though he'd been pried open? There was nothing left in him, nothing that could make him feel alive, even if he was sitting there, breathing.

Only when he looked at her. Felt her presence he could breathe and taste the air. Smell the dust and tropical breeze, the saltine caress of the ocean. Hear the sounds dancing around him, lifted by the winds. She was someone so fragile, yet, when he'd glimpsed her at the boardwalk, kicking ass like that—it dismantled that fragile image. Decimated the doll everyone built her up to be.

Now, she was in a wheel chair, eyes hidden beneath sterile bandages. She gave off this tenderness, like a blooming flower, ready for daybreak. Ready to start again. Why did she inspire hope when there was none? Why did she remind him of silver linings? Why her? Why this girl who, even when he couldn't remember her, she was there?

Zero stood up. Grell's words struck a chord with him, echoed off the walls he'd built up over the years. The same walls that looked ready to shatter. Approaching Ren he grabbed his arm and pulled him along. Somewhere they wouldn't be interrupted.

"What the hell are you doing?" Ren yanked himself free only to tumble back into the dirt.

Zero towered over him, at last, their eyes could meet and he saw it there. The shadow of guilt in the eyes that were so much like his own. The heaviness in them, the clouded gaze lacking its strength to hold on.

"Ren, I want back what you took from me."

"What?"

Zero stomped closer, his shadow encased the younger boy in. He reached down and gripped at Ren's shirt, without hesitating, he bit into his neck.

The whirl wind of crimson burst through him, a fire that burned too bright. Every memory, every emotion, every loss, every win, every doubt, and crippling fear. It all flared in his mind, rushing through as sparks pierced the night. Infusing with the ice he'd made, banishing its chill. Loretta filled every gaping hole, the ones that mattered, her touch, her smile, her warmth. Most of all, her trust. In him. In the both of them.

There was the sun. It blinded him.

Ren wrapped his arms around Zero. The images sparkled and hissed and curled with smoke. She was standing there, shrouded by a light that followed her as she walked. One step, another.

"I don't want her to take you. I can't lose you again." The heat of him, pounding against Zero, tearing him from the shimmery dream of lived in memory. Bringin him back down. "Can't you see it, what she's done?"

Zero pulled him in as if he could preserve this forever. Lock them out of the pain loss and grief had shackled them for so long. Ren had struck out when he could, taken revenge, yet there was the hole none of them could fill. He'd taken that road alone and Zero would never be able to make up for all that time lost. At least now, they could try.

"Don't you get it, Ren?" Zero whispered. "It's like what dad said, we're not strangers. We never have been."

"She's pulled you into her web, she's pulling them all into her weakness."

Zero wanted to shake some sense into the boy, he was still seeing through tainted lens. Still stuck somewhere deep inside himself, refusing to break past it.

"Don't underestimate her, she's brave, braver than anyone I know." Zero smiled, when he closed his eyes, he saw her smile too. Now, there was the strength he needed there, physical, concrete. Alive.

"You think she's like us?"

"No, she's Loretta." Zero pushed back from Ren so he could meet his gaze. "We're more like them you know. Two halves of the same thing." Dad was working on his projects, with his own means. Decyphering their origin, with that knowledge, it'd change everything. Maybe that's why they always had to move around. Maybe what he was getting at, wasn't something everyone would readily accept. Just like humans, the others were afraid. Just like humans, they could feel.

"So, what's next for us, that Land of the Rising Sun?" Zero stood up, offering his hand to Ren.

"Yeah, except, no car."

Zero tensed at the reminder. "Oh, crap." He gripped at his head, clenched his teeth. Ren nudged him forward, "It'll be fine, you won't be alone."

"It's not cool. It's irrational." Zero hesitated when he spotted Doc and her. She was beautiful and he was glad she couldn't see him. Not like this. He sighed, taking the short distance to reach her before coming to stop again. He lowered his hand, fingers trembling as they settled over the top of her bandaged hand. There was something nostalgic about this as if they were meeting for the first time. He'd forgotten how to breathe.

Until his world started to sway and he remembered to breathe, the numbers going off in his head died down to nothing but the repetitive beat rising in him. A crescendo of life that refused to let go, something that only burst when they were close. The last image soaring within was that fraction of memory, the one Ren had smothered deep; the moment their lips met. She had given him something he never wanted to lose. She'd given him something they could both hold on to. It was a miracle and it was theirs.

His hand covered hers, fingers grasping at the one he wanted more than anything.

"Miss Loretta, I'm here."