---
Wearing an
outfit
that was both modest and sexy, Magnolia stood off to the side, playing with the satin of her dresses skirt. She had found the perfect spot to watch while her Patrician went and rubbed elbows, or instigate a fight by speaking his mind sense he was rather more open minded then most. Sense no one was really paying her any attention she was watching the going ons around her. Her jewel toned eyes focusing on the Silas Buchanan, the host of tonights extravagant party. Attractive, tall, dark, but totally out of her league even if she hadn't signed away her freedom to become a Gilded and potentially have a better life once she was released.
Not that Magnolia was complaining, her Patrician was kind and didn't really want her to do more then be herself, be his daughters friend, and of course better herself by using the resources he has kindly offered her. He, for the most part, left her alone and to her own devices unless he wanted to accompany him to parties and such. Now, though, standing on the outskirts of a beautiful party filled with beautiful people admired but ignored she couldn't help but feel a bit lonely. Deciding that standing in one spot was making her depressed she decided to move about, walking the outskirts. Smiling and nodding to people she knew and avoiding the reporters, all of them a hungry look to them that told her that they were searching to get a Gilded's point of view on the protests.
---
---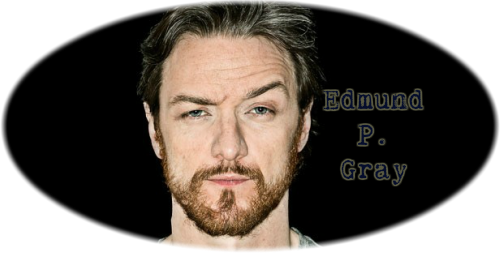 ---
"Priscilla, have fun dear. You know who you can talk to and who is off limits. Please avoid the reporters, Actually, im not asking. Avoid the reporters. By the way, have I told you that you look lovely? Because you do."
Edmund said with a smile, he adjusted his tie as he handed his coat over to the attendant and smoothed a hand over his hair, smiling to a few of the men and women he knew he peeked at Priscilla from the corner of his eye,
"Before you wander off, let us say hello to the host of tonights event my dear."
he stated in his charming manner as he offered his arm to his Gilded. She did look lovely as he had stated but he only really kept a Gilded because it was expected of him. The last of the Gray line and all, he was rarely home and he truly felt awful that he basically kept this beautiful dove locked in a cage but it was the way of life.
Walking with purpose filled strides he made his way over to Silas, a wide smile on his lips,
"Hello Silas, it appears that you have out done yourself once again."
Edmund greeted, probably in a far to personal way. He never was one for propriety and often shrugged it off, much to the chagrin of his peers. His eyes only briefly flickered down to Silas's Gilded, Canan he believed she was called before he focused back on to his host,
"Chilly tonight, isn't it?"
once again interrupting one of the less prominent men that had been trying to speak to Silas. Tapping Priscilla's hand twice as if to let her know she could wander off he kept his focus and his smile directed toward Silas.
Edmund really wasn't one for fancy parties or get togethers sense it interrupted his few free moments that he wasnt working but this was one of the biggest of the year and they were a great way to get some extra business, that being said though he had always enjoyed the few talks he had, had with Silas in the past and in such he was hoping to pass most of the night having another.
---
---

---
Quartz enjoyed having attention upon her, especially when she knows she looks good. Which of course she did, a tight fitted black silk dress clung to her tiny frame, accenting her milky skin and fiery hair just like the gems that had been implanted upon her flesh. Looking up at her Patrician, her friend, and her occasional lover she smiled
"Shall we enjoy ourselves?"
she asked, her voice soft and musical as her eyes roamed the room. Though she has been to many parties like this one in the past three years she has been with Rosemary, they never stop exciting her.
She wasn't as naive or as childlike as some of the Gildeds she has meet in the past, she was often referred to a mature and she had even heard a few call her undesirable because of it but she was wanted by Rosemary and that was all that mattered to her. She was perfect for her Mistress, or at least she was under the impression that she was, and together they were happy. Keeping on hand on Rosemary she followed beside her as they moved through the crowds that parted for elegant pair.