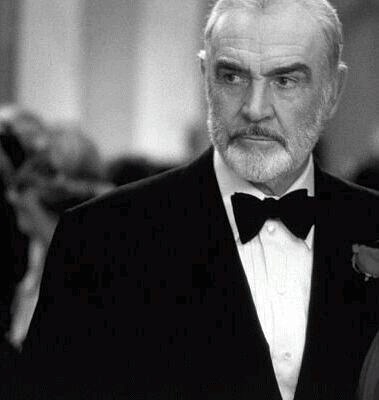 Amias Vennum was used to going to parties for political or financial gain, but very rarely was he allowed to simply relax. New Year Parties were a time he would put the world's problems away and if for one night just enjoy himself. However this party however was much more enjoyable for Amias as he listened to the bustling chatter and gossip about the recent protests against owning Gilded. Amias could only smile as he sipped a glass of Chardonnay and savored the vanilla like flavor. Amias had his fair share of reporters approach him earlier today inquiring on his opinion about the situation. Being known as a Gilded Civil Rights representative he told them he welcomed the opinions of others and would remain supportive of the protests so long as they remained civil demonstrations.
Though considered a wise representative Amias had his share of naysayers and was sure this would cause some gossip to circulate among the other Anti Gilded Rights Patricians. No doubt there would be some plots to undermine him, politically or financially, But let them come, Amias had faced much worse than backroom politics and he could deal with whatever they threw at him. For now he was content to just enjoy things and let the world be for tonight. Amias looked around the mansion which belonged to his host Silas. The antique design of the mansion did indeed stand out among the others in this district, but so did Amias whose design was more reminiscent of classical Greek architecture. As he admired the house he took in the guests whom had attended the party. Normally his daughter Antoinette would have attended with him, but this year she had wished to celebrate the new year at a friends party.
So tonight he had taken Magnolia with him as company. Normally he wouldn't have considered owning a Gilded, but without a mother figure in her life Amias had wanted Antoinette to have some constant female company other than the maids. Not to mention Amias would like to have some female company just to laugh, talk and admire with. So he had entered into an agreement with Magnolia, companionship in exchange for a comfortable living. From a business perspective it was a deal most people would kill to have. Amias had given her a lavish accommodations, delectable food, even free education when he later found out her ambitions. All of this he gave her for next to nothing, just as long as she made herself at home as a companion.
Despite her multifaceted personality she fit in just perfectly with their little family. Antoinette had taken to her with enthusiasm and enjoyed spending time with her. She was like a sister and sometimes mother to Antoinette, someone whom she could talk with, spend time with and though he didn't like it, confide in things she didn't want to with Amias. Amias also enjoyed her quirky personality and found her quite beautiful to look at. He especially liked it when her temperamental side came out as she was so amusing to watch in this state. He also found her very attractive in appearance and if he had met her some twenty years ago he would have attempted to seduce her. But he was much wiser now and though it was not impossible for him to pursue her she was better off enjoying the romantic attention of someone more her age and Amias someone of his own age.
Amias sighed and pushed such thoughts aside as he continued to look around. He spotted Silas with his Gilded along with others. One he recognized as Edmund Grey, a well known artist and owner of one of the prestigious art galleries. The woman he didn't recognize but she was quite the eye catcher. Deciding to intrude upon this congregation Amias began making his way over to the group, his
wood cane
announcing his presence with it's clicking tempo. "Quite the party you have arranged Silas." he said. "I suspect this will be a celebration to be remembered for quite some time."
He looked to Edmund and nodded, "Mr. Grey, good to see you were able to attend the festivities." Amias turned to the beautiful blond woman, "I do not believe I've had the pleasure of meeting you miss?" He asked.
The atmosphere was filled with giddy laughter, high spirits and everything short of drunken revelry. Here were people who lived the high life without a care for what others thought or even for the concern of others. It was revolting and sickened him to no end to see these pompous, arrogant creatures whom were the leaders of humanity's last bastion of civilization. Alanus' lips twisted in a disgust as he slowly roamed the courtyard outskirts, doing as much as he could to avoid drawing attention to himself. Alanus wanted to be among these people as much as he wanted to gouge out his own eyes. But thanks to his new Patrician he found himself now among the wolves. Unlike his previous "Master" as he was so fond of being called, Xena Dawn was more lenient and considerate. But Alanus didn't let his guard down with her, he learned long ago Patricians were never to be trusted.
Alanus looked paused to look over the guests of the party, Patricians along with their Gilded were in large attendance tonight with some reporters. He turned his attention to the Gilded who walked among them, many of them enjoying the festivities, others just keeping to themselves. One girl whom he saw with what appeared to be an important man handed him a crown of flowers of which he put on her head. He basked in the affection this girl showered upon him like some giddy school girl as the circulated around. How could she be so at ease? How could she act like she was some girl with her boyhood crush and not like some slave? It was something Alanus could never understand, how one could willingly become part of a society that treated them as nothing but possessions. Alanus had been forced into his position and resented every moment.
His last owner had forced him into indentured service, forced him to be something he didn't wish, branded him, humiliated him, practically tortured him. It was a time of Alanus' life where he almost wished to die but his stubborn nature had forced him to live through it until his Patrician died. Ironic how he had died by the position of one of the creatures Alanus had trained for him. Though he had warned him many times a Black Manba was very dangerous but the man had dismissed his warnings and paid the price. There were still some who thought Alanus had somehow arranged for the man to be bitten or even poisoned him personally. But no evidence was found and as Alanus said, as much as wanted to he didn't kill the man.
Though this didn't stop such dark thoughts from entering his mind, such as wondered how many of the Patricians in this room a little of the snake's venom could kill. It would be as simple as spiking the punch and then just watch the results, but such thoughts were best left unexplored. A sound of footsteps caught his attention and Alanus turned to see one of the reporters approaching him, "Excuse me good sir, I'd like to hear your take on GAAHHH!" The reporter jumped back as a growling next to Alanus caused the reporter to turn pail, "Leave." Alanus said. The woman didn't think twice as she turned tail and ran away. He turned back to the creature to his left, "Good boy." He said as he pet the creature. Himeji was a wolf pup Alanus had raised during his last tenure and it had become his most loyal companion. He brought him to the party mostly for companionship but also gave the excuse to Xena it would help boost her prestivue to be seen with a tamed beast like a wolf. And indeed it did draw attention, not just to Xena but to himself.
Himeji mostly kept him company but he also scared off the party goers who ventured close to ask him questions or interact with him. Of the few who managed to last more than ten seconds had assumed he was a Patrician. Now Alanus was dressed in a tailor made suit with a black tailcoat jacket, white starched shirt with waistcoat, black trousers and dress shoes. But it covered his Gilding marks and his gloves insured they remained hidden. This explained how he was mistaken for a Patrician but even so it didn't make him any less annoyed when he was compared to those monsters. Alanus sighed, he was getting angry and it was best not to let that anger grow, maybe a drink was in order. Hopefully the non alcoholic drinks weren't spiked yet as he didn't like alcohol. As Alanus moved to leave the outskirts Himeji suddenly perked up, looked around and walked off in a random direction, "Himeji." Alanus said firmly, trying to get the wolf's attention. But it was no use as Himeji continued his search for whatever he was looking for. Alanus followed the wolf as he walked along the outskirts before coming up behind a woman in a green laced gown with a black skirt.
Himeji pushed his snout into the small of woman's back as he sniffed her intently, taking in her natural scent over her perfume, which Alanus could smell had a flowery scent to it, "Himeji, heel!" Alanus said before he came behind the wolf and pinched the wolf's neck. Immediately the wolf stopped what he was doing and sat down on the spot. Alanus made sure Himeji wasn't going to do anything before looking towards the woman, "My apologies, my companion must have been very curious to seek you out." He said with a calm look. Alanus noted the gold gilding on the woman's arms and thighs, indicating she was a Gilded.