---
Startling at the touch of something prodding into the base of her back Magnolia spun quickly, eyes wide in shock but jeweled toned eyes flashing with fire. Coming face to face, well chest, with a herculean man at least a foot taller then her and a huge wolf. Cocking her head to the side as she studied him, her lips slightly pinched and furrow had appeared between her finely arched eyebrows.
"My apologies, my companion must have been very curious to seek you out."
, a small airy laugh escaped her lips as she shrugged elegantly with a small quirk of her lips.
"Well I feel I should apologize for distracting such a fine and noble creature. So please forgive me."
Magnolia giggled lightly, her eyes filled with mirth.
"Walk with me? Though I am treated well by my Patrician and I enjoy being his daughters companion, there are far to many Patricians here tonight who see me as nothing but a trophy to look at and in some cases...touch."
she ended with a growl. Though the party was loud a distinctive clicking sound from across the room caused her head to snap in the direction as her eyes darted around before landing on Amias. It appeared he wasnt looking for her so Magnolia turned back to her unknown companion.
Raising her hand to her hair she fiddled with the flower clip before noticing the nervous gesture and jerking her hand down,
"Im Magnolia Krane by the way."
she told him as an after thought, the cool air fluttered through the room and made her shiver slightly. One would think that with the amount of people milling about that it really would be warmer but apparently not.
---
---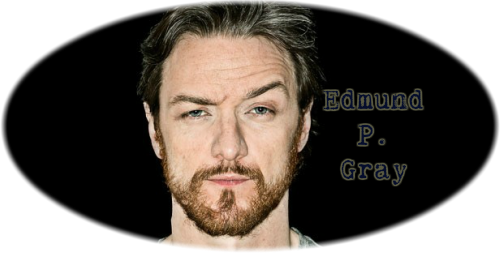 ---
Tilting he's head in understanding Edmund matched Silas's steps,
"Maybe its our age, maybe we simply feel it more as we continue to age."
he chuckled deeply.
"Xena, dear, you look lovely and I am truly offended that all I get is a smile and nod. No kiss? Or at least a hug?"
he oozed charm while wiggling his eyebrows with a laugh.
"You are quite right though Silas, what a time to live. Gildeds, the Elite, Riots... I haven't been able to catch the news only heard the murmurs. Do you think there will be more or that they will get worse?"
Edmund asked with a sigh, his normally cheerful exasperation dull with worry before shaking his head.
"If you had told me ten years ago that I would be sitting here, with you, with a Gilded in my care, running a Gallery, frustrated by Riots for Gilded rights. I would have called you a liar. Sitting here is unbelievable and though I had dreamed of it I never thought I would achieve it but I had never realized how tired I would be once I made it here. Sorry, guess im getting sentimental."
he ended with a laugh before the sound of clicking filled his ears and looked up in time to see Amias Vennum approach. Nodding his greeting Edmund waved to a waiter for a glass of whatever drink they were carrying through.
---
---

---
Quartz had flinched away from the man, it was one thing to be touched by Rosemary but it was a whole nother to be touched by someone else. Luckily her Mistress stepped in and didnt allow that to happen.
"Thank you for not allowing him to touch me."
she whispered in a slightly shaky breath. It was probably the one thing Quartz hated about being a gilded and being considered beautiful, it made people want to touch her,
"He was right though, I do look exquisite. Though, you look more divine than I"
Rosemary stated and it made Quartz relax and release an almost childlike laugh before turning to the table filled with food.
"We both know that, that is untrue Mistress. We are both divine just in...Different ways. You tall and graceful, with a wisdom that shines in your eyes."
She said in a breathy voice for Rosemary's ears only,
"I on the other hand, am considered tiny and delicate, childlike really."
she finished with a shrug and smile.
Taking her Mistresses advice on the chocolate she dropped a piece in her mouth and released a small moan of pleasure.
"That is just sinful, we should get tomorrow so we can enjoy it at home."
she said in a slightly questioning tone as she peeked up and her Patrician through her thick dark lashes, playing coy in the hopes that Rosemary would say yes. Chocolate was a secret obsession of the flame haired girls, so it was no surprise when she gabbed a dainty napkin and placed a few more pieces in it as she popped another on her tongue.