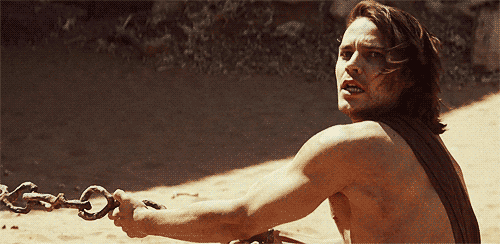 Dialogue:
#225B09
Finally after hundreds of years, the game has begun again.

Dominic rode calmly on his horse, Polemos, which he named after the Greek spirit of war. His horse had much more strength and endurance than any normal horse, in fact, any horse Dominic took as his own became enhanced. This particular horse had a fine black coat with eyes that had turned from a dark brown to a glowing red.
Dominic went where the pull led him, knowing that it would bring him to The Ruler of Knowledge.

When he had received the vision of the church, he instantly knew who had sent it; one does not forget the powers of the ruler. Dominic was just relieved that she hadn't spoken to him through his mind as well. The last ruler had done this multiple times and Dominic found the invasion to be unpleasant. As he traveled, he wondered what kind of motive the ruler had in mind. She obviously wanted something if she wanted to meet on holy ground. But what?

Whatever her desire for meeting was, Dominic was prepared to defend himself at the slightest hint of suspicion. Although, Dominic hoped that there would be no need to kill. He was tired of killing, he already had so much blood on his hands that would never be washed clean. But the fact of the matter stays the same, he would kill if necessary. That is what he had done in the last game, and he would do it again without hesitation.

Dominic sensed he was nearing the church and slowed down Polemos. Dominic rode slowly through the town when he heard familiar calls play in his head. He only heard four, but he could feel more players near him. What is she planning?
On high alert, Dominic jumped off of his horse and tied it to a pole. His twin blades rested in the harness on the back of his armor. He spotted the church and strode towards it, his black armor clinking lightly and his helmet shielding his face.
Dominic did not know what to expect, but he knew one thing. No one was to be trusted.