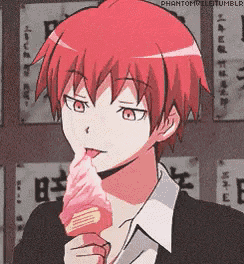 ---
Thought Color =

#42ddc1


Dialog Color =

#9623A0
Always with that M'lady crap.
Iro laughed a bit, remembering how if anyone else had used that with a normal woman they'd be rejected as fast as possible. Iro had never said anything because it seemed to work, even though the two weren't exactly social butterflies.
"Right Camila, that technically is the answer we're supposed to provide you; "We're here for you and only you, it is our pleasure to entertain our guests.. Yada Yada Yada.."
Iro laughed rubbing the back of his neck due to him being uncomfortable giving the cookie-cutter answer to any guest.
"But I think of it a bit differently. While I believe I am here to serve you, there's a lot of people that ask for my time. So I try to make everyone feel as important and welcome as they possibly can. We provide a service at the cost of time, entertainment, like any other club. It's a really good way for us to come out of our proverbial shells, because if any of you know me outside of the club; I'm just a guy who's willing to treat people decently as often as I can."
He chuckled as a few of his regulars nodded in agreement and laughed.
"I think we're all just normal guys, some less so than others,"
Iro motioned around the room to some of the more eccentric hosts and followed up with,
"but I believe that making our guests happy in and out of the club is what we're all about."
Iro looked around the room and gave a soft smile, everyone seemed so happy and that was the main purpose of the club.
I haven't believed that ideal in years. Hmm, this year sure is starting... different.
Iro then remembered the musical side of the group, however small it was. He looked at his guitars, the piano the room shared, and the various other instruments belonging to the various hosts.
"Iro seems to be the only musician in the club that I've seen."
A girl remarked causing a few others to giggle.
"No no no. I'm just the one that's... the most diverse."
He laughed knowing the Shigure would totally beat him in a battle of fiddles and Hisashi plays the classical Erhu far more competently.
"No I don't think I should play right now, maybe toward the end if you all stay that long."
He chuckled and gave an apologetic smile to the group for not giving them just what they wanted at that moment. It would be odd to start when the class was this chaotic.