____________________________________
S Y D N E Y . G R E E N
____________________________________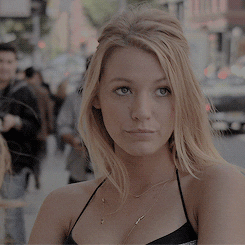 ____________________________________
Location; Felix's Diner
Hex Code; #D58223
____________________________________
Her head was beginning to hurt because she felt really overwhelmed right about now. She sighed softly to herself and raised her fingers up to rub her temples, her eyes fluttered back over towards her phone as it chimed. Sydney waltzed over to grab her phone and saw Poppy's name stroll across the screen. 'Oh, great. What now?' She thought to herself with an eye roll after reading Poppy's message, which she began to type a reply to.

To: Poppy


Is today pick on Sydney day or something?



She hit send and placed her phone back on the counter top, trying her best to form a smile among her lips as a few more customers rolled inside. Luckily, some of the other employees were now handling the floor so that she could be beside Axel and Johanna for a little while longer. Sydney's eyes averted over towards Ophelia whenever she finally responded towards her about the water. She made a face, of course and went ahead to gather Ophelia's order, walking away momentarily.

Sydney placed the coffee cake in front of Ophelia, along with a fork and spoon then placed a mug beside it, pouring some coffee inside of the mug. "I hope you enjoy." She said then sat the coffee pot down back in place. Her eyes then went towards Valerie as she came into the diner and offered her a wave. She then saw Ivan, yet another vampire, walked in and went over to sit beside Valerie. She could not help but make a slight face towards him that signified her disgust for him.

Whenever Axel answered her questions, she looked at him. Sydney wondered to herself if Albrecht was actually back to regain some type of control over the pack once again. Her eyes cut towards Johanna as she could feel that she is worried about her. Sydney could not help but go over towards her, resting her hand on top of hers. "No need to worry about me. Both of you. I can handle myself." She had no choice but to remain strong in front of the alpha male and a member of the pack. Once Axel said that he needed to call a meeting and now, she did not know how to feel.

Every single time the door opened, she kept on looking over to see if the so called trouble that Poppy referred to had entered the premises. Her phone chimed once more and she walked over towards it, reading the message sent from June and did not bother to response since he was probably on his way towards the diner anyway. Sydney really had hoped that Albrecht had not returned to town because if he did, she certainly had some explicit words for him.

"Well, I guess all we do now is wait." Sydney muttered towards Johanna and Axel as she decided that she needed to take her mind off of things and needed some fresh air. "I need to step outside for a moment. Johanna, would you care to join me? I really need some girl talk right about now." She practically pleaded towards Johanna, walking towards the back and waving for Johanna to follow her out of the backdoor.