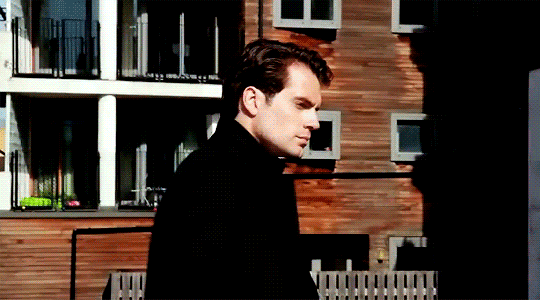 Leon stared at Ava for a long, LONG moment. The look upon his face, completely and utterly dumbfounded. He couldn't believe what he was hearing.
And if she began crying . . .
A disbelieving laugh escaped him. She was too surreal. This woman that he wanted to throttle the life out!
"Okay, okay, okay," Leon started plaintively. "So let me get this right." He laughed without humor. "I took YOU out- no. No, no, no, no." Shaking his head. "I asked you to come out to lunch WITH me. I ASKED you. To lunch right? So I could go there, get a bit of nosh like and then flirt with the FUCKING waitress IN FRONT of my wife?!" At the rising altitude of his anger, Leon's voice grew louder and louder with each passing word until he was booming at her. "Are you out of your FUCKING mind woman?!"
She'd pushed him to this! After weeks of
not so silently
enduring Ava's wrath it had all come to ahead. He loved the damn woman but by God she was an absolute fucking nightmare when she got like this. Inconsolable and accusing. He couldn't lie, sure the waitress was pretty and she was giving him those eyes but Ava knew better. They were both exceedingly good looking people.
Ridiculous
good looking people. However, he wasn't fucking out of his mind that he'd take her out and flirt with a flippin' waitress!
"Jesus Christ! I wish someone had fucking told me I was marrying insane fuckin' of her rocker Miss Marple! You wanna go investigate a murder now seeing as you've solved the mystery of the flirting waitress yeah love? You know, seeing as her taking my fuckin' order is flirting. You know if it was up to you darlin' I wouldn't even be allowed to see or talk to my own mother!"
Every word dripped in morbid sarcasm. She belonged in the fucking nut house, Leon thought in his rage. Course women looked at him! Was he to hold that against them?! Hell! He knew men looked at his wife and he sure as hell couldn't blame them! He found it hard not to look at her. But as long as that was all they did. Look. He had no problem. Yet, the thought of another man touching her, well, that boiled his blood. Good thing was, most men knew that if they wanted to continue breathing, they wouldn't so much as pass her a glass. But that was neither here or there right now.
"I tell you what love, how about yeah? I just don't talk to any woman that's not you-better yet, I won't even look up at another woman yeah? You do all the talking for the both of us from now on? How's that sound? Suit ya?"