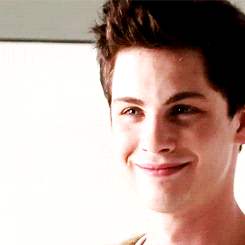 ═════════════════════════════
R O M A N

X

B L A K E
_____ T H E

X

H E I R____

Outfit: Link Here
Location: Bellingstone Airport - Escape Bar & Grill
Dialogue Color ✦

#E5ABC3


Thought Color ✧

#d984a7



---
---
Music blared over the headphones of a brunet, who sat on one of the five seats on a private airplane. He was paying more attention to his phone than the things happening around him, awaiting the response from a friend who could help him with his music, maybe help him get a job teaching some music classes. He'd have to get a teaching degree, but he didn't mind it. He was good in school when he attended. Cerulean eyes looked up from the device to see the plane landing, and his sisters, Rose and Raleigh, laughing.

The male would reach up to his headphones and take them off before they began to talk to him. "Roman, you do realize we haven't been around Dad for a few hours now? You don't have to lock yourself in your phone," Raleigh spoke. Roman did feel bad for it, but he was just trying to hurry the process of him getting home. Time flew when you weren't paying attention.

But they also understood, Roman and his father never really had a good relationship with each other.

It had never been really good, Roman always preferred his mother. The male would shake his head ending his thoughts and smile slightly towards his sister.

"Yeah, but sometimes you and Rosy tend to bore me with your conversation about what boy you think is cute. And you both know Junsoo's the cutest in town so, there really isn't much to argue about,"

he laughed as he put his sunglasses over his eyes. Placing his beanie on his head, his sisters started to poke fun about his small crush on Junsoo. The two were good friends, and Roman just happened to find his friend attractive. Especially when he was dancing. "Oh, so is that why you wanted to get home so fast? So you can see your boyfriend?," the woman spoke with a smile.

Rolling his eyes, he would grab his one bag, and put his headphones around his neck. He would wait to be fully landed, and walk off of the plane, giving thank yous to the pilot. After getting the small amount of luggage he had, he would wait for his car to be pulled up. After it was, he would step in, and begin to drive to Escape Bar & Grill, for some drinks. Before he got too far from the airport, he would send a quick text to Junsoo.

To:

June♡


MSG:

Hey, I'm back in town. I'm heading to the grill for some drinks before seeing my mom, you at work?