____________________________________
ALBRECHT WOLFF
___________________________________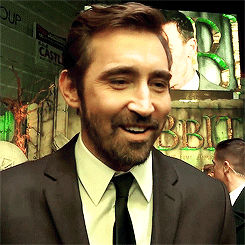 ____________________________________



Downtown Bellingstone
#735a75
____________________________________
Albrecht had lost himself in his thoughts quite quickly. Playing out scenarios in his mind had quickly taken precedent over the actual quandary at hand. Interestingly enough, each of his scenarios managed to play out well. Axel never yelled at him or seemed angry - quite the opposite, in fact, for Axel appeared to rejoice in each scenario. Mom and Dad were there, and they greeted their son with open embraces.

But he still sat on the bench, his perfectionist nature attempting to plan the best possible entrance. Would it be casual or over-the-top? Would he act as though he had always been there, like nothing had changed?

He was startled out of his thoughts as a voice piped up behind him. Al felt the skin prick along the back of his neck as he turned first one way and then the other, coming face to face with the petite woman. Something about her was painfully familiar. Beneath layers of scent, artificial and acquired over time, he could pick up something vaguely reminiscent of childhood. Obviously she knew him though, for she addressed him not only by name, but by his nickname.

Al fidgeted slightly, pursing his lips as he struggled to find her name. So intent was he in attempting to name her that he almost missed her question.



"Oh, yeah,"

he replied suddenly, sliding to one side of the bench to make room for her beside his looming figure.

"Nervous? Nah, just deciding how best to go about the whole 'family reunion thing'."

Al looked back to her now, brow furrowing once more before his face lit up.

"Carrie! Little Carrie Pryderi, after all of these years?"

Al beamed down at her, simultaneously glad to find a familiar face and a little too proud of himself for identifying her.

"You look well - Bellingstone's treated you nicely these past few years."



Though he certainly was interested in catching up with her, he did hope that his redirection of the conversation would get her off of his case. For he certainly was nervous, though he wouldn't acknowledge it. He couldn't necessarily tell why, however, but there was a tension that lingered in the air. But then that tension took shape.

He caught her scent before he saw her - time hadn't changed her much at all. Sydney was the same woman he had known all of those years ago - the woman he had loved.

"Syd..."

he breathed softly as she left the diner and walked to the mailbox. Albrecht could have run to her in that moment - but she disappeared before he could even gather his bearings. And besides, it would reflect poorly on him if he ran off in the middle of a conversation.