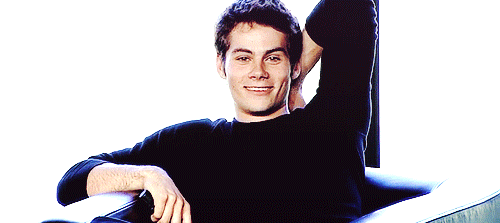 ---
'This is a terrible idea' Ethan stated as he crossed the street. 'Music therapy? How has that helped anyone?' A week ago, Ethan had attended his therapy session to discuss how his week had been and as usual the therapist began to psychoanalyze him and manipulate him into confessing his feelings. Though used to it now and more willing to confess, it still bewildered him how quickly she could pull answers from him. By the end of it, Ethan had admitted to a mental breakdown he had in the school breakroom due to the overwhelming amount of deadlines he had assigned to him by his supervisor. His therapist, Marissa, had decided that it was time to try a different kind of therapy to help with his thoughts. Medication was helping, but was not enough. Ethan thought he was going to get electric convulsive therapy, which admittedly almost caused him to have a panic attack in the office. However, he was assured that it wasn't that and it was music therapy. Ehtan attempted to deny it at first, but Marissa had used her ability to manipulate him and got him to agree. It was to take place of one of the two normal therapy sessions. Today was the day and Ethan was not looking forward to it.

'They will probably try to make me sing. Or play an instrument. I cannot do any of those things and I am going to look like a complete idiot. And how is music supposed to get rid of my thoughts? Thinking is part of the normal body process! The only way to stop my thoughts is to die and I am not ready to die today!' As usual, Ethan's thoughts had taken over. Clark continued thinking that this was a trick and the therapist just wanted to kill him. He was starting to hyperventilate. Just as Ethan was contemplating heading back to his house, he received a text message.

From: Marissa, the therapist
To: Ethan
MSG: Don't be late! This will be good for you!

'1...2...3...4..' Ethan pocketed his phone and made his way up to the front door of the address his therapist had given him. '5...6...7...' He stood before the door, staring at it for a brief second. 8...9...10... Clark exhaled slowly. He was no longer panicking and was ready to, at least, meet the music therapist. He walked through the doors and asked the person at the front where the studio was. She pointed in a general direction and mentioned the signs on the wall that were easy to follow. Ethan nodded and started heading towards the direction. He slowly made his way down the stairs and down the hall. It was empty, quiet, and lightly dimmed. 'Please don't be a trick...please don't be a trick..' Ethan pushed open the metal doors. The first thing he heard was a soothing melody. The first person he saw was a tall and slim gentleman.

"Are you umm..."

Ethan quickly pulled out the business card that was in his pocket.

"Kai..ro?"

He was hoping that he had said that name correctly.

"I'm Ethan. Marissa sent me."

He stuffed the business card back into his pocket and slowly moved further into the dance studio, taking in his surroundings.