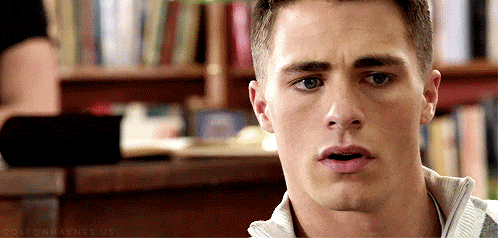 L I N C O L N
X
C O L E
outfit - colton haynes -

#517887
The kiss. That fucking kiss had been on Lincoln's mind the passing days. He couldn't do that. He was such an ass to Lee, he should've handled that better. He liked it for fucks sakes! He loved it. He wasn't sure why he reacted. His father's voice boomed in his head, as he sat in the middle of the morning, with his clothes off and some random girl asleep next to him. Closing his eyes, he'd finally have a slumber.




Waking up to a message from Willow, how'd she even get his number? He'd shrug, before getting up, noticing the spot previously held by a blonde woman would be empty. None of her things left, how Link preferred his forceful interactions with a woman. He'd walk to the motel's bathroom before he'd look at himself in the mirror. His body littered with markings and scars caused by his father's drunken attacks. He was a bitch, taking it, instead of defending himself. He knew Lee wouldn't love him, because he could never admit to himself that he was in love with....no that he had some interest in Lee. He couldn't tell the other male that sober. He was too beautiful to be with someone as ugly as Link. His daze would be interrupted by a small text from his brother, just letting him know he loved him. Poor Henry, he hadn't talked to him since the kiss. He hadn't even visited him that day, he just locked himself away in the room going to bars and getting cheap women. They were nothing like Lee, but they were like a blocker. But the thought of Lee had just burst through each time. His blue eyes hovered over Lee's contact in his phone. Having swiped it from Bex's phone without her looking, he would sigh. He'd shut off his phone before he's get changed. He'd simply head out his room a mess, he'd run down and hop on his bike before speeding off to Willows.

Reaching there in a record time for him, he'd sleekly get off before he'd walk up to the door and ring the doorbell. Then a sudden shock of feeling had coursed through his veins. Lee would probably be here....maybe it was a bad idea. But before he woulc be able to turn around and walk away, he'd see the door open.