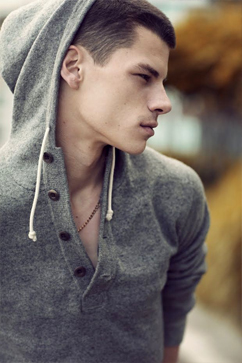 Since Simon had already ordered the rest of the soldiers to make their way back- sparing no other horses for them to use- except for his own elk, Ambers had thought the idea wasn't that much of a bad one.
Oh hell, had he been wrong about that.

"You'd have me... loan my mount... to the man who... whose foul creation has been the cause of my mother's suffering?"

Ambers froze to that, a chill making its way up his spine.

He had never seen Simon this mad before, and it nearly stunned him to the point where he didn't know what to do. A part of him also felt awful for making Simon so upset. When the King started rapidly walking to Zio, Ambers took a step forward- only to halt. In that moment, he was deeply conflicted- either to intervene again for the sake of the Queen, or not intervene out of loyalty for Simon.

Ambers didn't move a step more. His loyalty to Simon ruled over anything else.

"He's lucky... that I'VE NOT BROKEN HIS DAMNED LEGS,"

Roan flinched to that, Simon's yell shaking him up a little in his fortitude. God, having been yelled at by an army general for eight years, you'd think yelling wouldn't even phase the soldier.

Well, of course, he never loved an army general.

Amber's eyes drifted down, spotting Simon's clenched fists, and the hint of a few lines of blood running down his fingers. Almost habitually- made from many years in Iraq where the enemy's dogs could track you from a drop of blood- he moved to get a clean rag from the side of his satchel.

It was routine, really, to the point where he didn't even think about if Simon would take it or not. But, the second that Simon's head snapped in his direction, he stopped moving with half the rag out of the leather bag.

"Carry your new friend then, if you're so worried,"

Roan looked up, making eye contact with Simon during those words. It was in that moment that he got a bit of a grasp just how mad Simon had become.

I'm so sorry, Simon.

Of course he wouldn't take a rag from Roan. Not with telling him to carry Zio all the way back to camp in that tone. Looking at Zio, he re-tucked his rag back into his bag.



"For the sake of the Rebellion."

Ambers said quietly for his own personal dignity, and in a bit of his crushed state, he moved to place himself in front of Zio.

He didn't say anything else, and he hoped that the man could forgive him for putting him in this situation. He didn't know how heavy Zio was, and he prayed that his Furyan strength could allow himself to carry him. Quietly, and knowing that Antheia, Simon, and who knows how many soldiers ahead were watching- he picked up Zio so he could carry him on his back.

He nearly miscalculated just how much Zio had weighed, and he nearly faltered- thankfully saving himself with a quick step forward. He gave himself a couple seconds to get used to the heavy strain it put on his muscles, before he started walking in the direction of the camp; sighing. However, the exhale wasn't due to carrying Zio, but rather, due to the mere stress of having upset Simon like he did.

This was sufficient punishment. He accepted it.