x

x

x

x

x

Chloe

x

Salant


═════════════════════════════════════


x

Location: Edge of Town|

x

Outfit: Here



x

x

x

x

x

x

x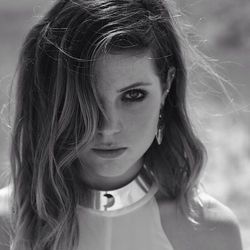 x
x
x
x
x
x
x
x
x
x
x
x
x
x
x
There's a place for us,
x
x
x
x
x
x
x
x
x
x
x
x
x
x
x
Somewhere a place for us.
x
x
x
x
x
x
x
x
x
x
x
x
x
x
x
x
x
x
Peace and quiet.
x
x
x
x
x
x
x
x
x
x
x
x
x
x
x
x
Wait for us, somewhere
══════════════════════════════════════
Since their confrontation and talk, Chloe had been slowly draining her account, but not enough to raise any suspicion. Whenever she would but anything from a gas station or convenience store, she would pull out 10-20 bucks in cash back. If confronted she could just say she had to buy some extra things or wanted to have some cash on her in case she needed it for the few places around town that only accepted cash. One day her mother did ask about how her account was a couple hundred short than it should be with their recent hauls of merchandise and such, Chloe just made up a story about a new piece of jewelry she was wearing, claiming it was pretty and she couldn't pass it up. It wasn't exactly a lie, it was pretty and she did impulse buy it, but it definitely was not that expensive.
Chloe had just walked back into her apartment, returning from a small reconnaissance mission her father had sent her on, she had to keep up the appearance that nothing was wrong, that her mind wasn't only thinking about leaving town with James. Hell, he might never give the code word and they would never leave town, it was still only a possibility. However her and James had been talking and it seemed it would happen, sooner rather than later actually. Right as Chloe flopped down on her bed her phone buzzed.
"Ugh, I just want to relax god damnit."
She said as she sighed out loud, before slowly rolling over and seeing it was a text from James, quickly sitting up to read it, a smile creeping across her face as she saw the code word they set up.
Getting up quickly, Chloe flipped her mattress over revealing a layer of numerous different bills wrapped up in rubber bands and labeled with sticky notes saying how much each wad was. She quickly stuffed them into a backpack and then pulled a suitcase out of the closet. Chloe had pre-packed some clothes ready to go, but still had to throw some stuff she had to leave out, along with some extra ammo of course her favorite knifes. As she finished getting her stuff, Chloe grabbed an old lipstick off her dresser and wont on her door a message to her family.
I'm leaving. Sorry and goodbye. Don't chase me.
Before quickly heading downstairs with, luckily the rest of her family was still out and not home.
It didn't take Chloe long to meet up with James, taking a cheap unmarked truck to the location they had agreed to meet up out of town. She took numerous side streets so it would be hard to track and follow her just to be safe. Plus the vehicle she had drove wasn't known to her family, a cheap pick-up that she only drove around for emergencies. As Chloe reached the gas station it took her a second to spot and locate James, seeing him waiting in a car around the side of the gas station. Chloe pulled the truck up around the back of the gas station and leaving the keys in it with the windows down, not really caring if it was stolen, actually hoping it would be. She quickly took her suit case and loaded it into James' car, keeping the backpack with the cash and an extra pistol in the front seat with her.
As Chloe sat down in the passenger seat, she quickly leaned over grabbing James' face and kissing him.
"I'm ready baby…"
She said before leaning back into her seat and fastening her seatbelt and taking a look around.