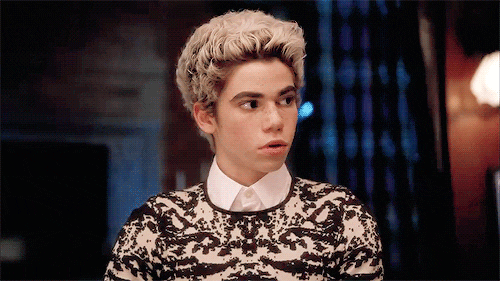 Neo's head lolled, loose on his neck. The moondew and weed were getting to him, hazing his senses. Lyall held him up; that big young man with so many muscles and soft face. Neo loved that soft face. He took Lyall by the front of his shirt, drawing him in. He didn't dare kiss him, not yet anyway, so he did the next best thing: shotgunning.
Neo had no clue who had taught him to shotgun. It must have happened during one of these parties, back when they were still exclusive enough to tell who was who even after getting high as all get-out. If he had to bet on who had taught him, he would place a stack of galleons on Teddy. No way of telling though.
"Hey!"
Someone shouted,
pointing an accusatory finger at
Neo.
"I know you! You got me fucking detention last May for being out passed curfew. The fuck man, we were almost out for break and I got extra homework for that shit!"
Neo blinked at the finger, following the limb attached to it up to a face. It was a lovely face, somewhere between sexy and adorable. The flush of anger on his cheeks made Neo smile. He rested his head against Lyall's chest, taking a deep inhale of his joint. He released the smoke into that pretty face.
"Can't say I'm sorry," he said, residual smoke sliding of his lips with every word. "You broke the rules."
"That's what you're doing now!" the guy said. "This is breaking a thousand school rules! And you're a Prefect!"
Neo laughed, ungluing himself from Lyall. Lyall gave a soft whimper that made all of Neo's body burn. "The trick to getting away with breaking a thousand school rules," Neo laughed, taking another long drag, "is to not get caught."
With that, he took the front of this pretty boy's shirt and pulled him into him. Neo didn't know what he did first, exhale the drug into this guy's mouth or push his tongue into it. But he didn't care. The dude tasted good, sweet and smokey, like strawberries and fire magic.
He pushed against Neo's chest, hard. Neo flew back into Lyall's arms, laughing, cuddling closer to Lyall when he draped his arms around him. The boy hacked as Neo laughed.
"You asshole!
Neo hummed. "I mean, I can be if you want me to."
The guy's head whipped around. "What?"
Neo laughed again, pausing to shotgunned Lyall when he nuzzled his neck for attention. He turned to the delicious looking jock before him, taking in his solid built and anger clouded face.
"Oh you really are a hot one. Come here and make out with me."
---
collab with CharlotteV