Arc One: Awakening

March 27th: Three days before gradutation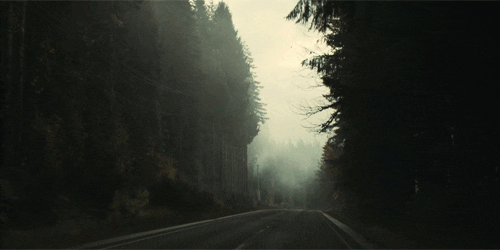 All was quiet and peacefull. Too peaceful even, in the small port town known as Bear Point. The animals were communing with each other with small chirps, howls, yips, and barks as nature took its course. Everything was as normal as anyone would otherwise think, except for what had happened during the night unknown to all the people that lived there.

In a small, gray two-story house. Three figures were going about their daily lives behind the closed door of the house. An older man sat in one of the chairs at the table. One of the others was somewhere around the house, doing who knows what as he pleased, meanwhile there was one more who was occupying the living quarters with the older man. The older man casually flipped through the newspaper of what would be the quintessential definition of "normal" in the Bear Point area. Like most places it had a rather elegantly done colonial design and was rather distant from most neighbors given the low populace. He was currently sitting at the breakfast table, looking very much like the image of the model husband himself. He was a tall, strong-built man, with short, raven black hair, and just as equally dark maroon eyes. His jaw was finely and perfectly chiseled, his skin smooth and fair, making him in many people's opinion, the epitome of handsome.

"

Nearly a dozen disappearances within the past month...such a tragic affair, they must find the people responsible for this, don't you agree?

" he asked with a deep, yet calming voice.

The man finally discarded the newspaper, revealing his eyes which were currently blood-red in shade-the sclera which was normally white for most people was black in appearance. This wasn't due to contacts but it was simply a byproduct of him using his vampiric powers. The question was addressed to the only remaining occupants of the house aside from himself, mainly one of his comrades and the woman who would most likely be having a normal breakfast at this time without their timely intervention.

"

Granted I believe as of now they are three short courtesy of our own little artist here.

" Xavier winked at the blushing woman in question.

The woman couldn't exactly be considered ugly or attractive, but she clearly had a battered look about her. In particular, the vacant look in her eyes due to his influence was her predominant feature. The night before, he'd rather selfishly convinced the woman into murdering her husband. In an effort to build the young woman's dreams of being an artist, he had her practice by 'sculpting' with the bodies of her two children. In his honest opinion, she had artistic talent, but she simply had no originality...and had just lost her 'new toy' feel to him all too soon, which was rather disappointing as he only just started to have fun with her.

"Nicholas...feel free to have your fun...I have certainly had mine, and greatly appreciate you indulging in my new game." The vampire's eyes reverted to their human appearance as he ceased using his ability, blinking a few times as his eyes slowly returned to their normal blood red color.

He understood the younger vampire's murderous inclination and often enjoyed indulging in it. Nicholas was by far one of the most talented killers he'd encountered in the past century and Xavier enjoyed watching a man at work. However, this time around he was more intent upon his next move than fully observing what would come next. Nicholas was on the more smaller frame, tall but not as strong looking in appearance. He had more of boyish features, regardless of his actual age. His hair was dark brown, just barely a few inches in length as he prefered to keep it short. His skin was also fair and flawless, aside from a scar over his right eyes, which were too a dark maroon color.

Nicholas himself was at that moment in the morning eating toast, with a light spreading of butter and strawberry jam. Yes he was fully aware that he was playing into the stereotype, but frankly he did not care and was half-way through eating the pastry treat when his master, Xavier, placed down the newspaper he was reading and asked a question that Nicholas only really caught the end of, as he was busy attempting to catch a loose glob of jam from the opposite end of the toast with his tongue.

"

-Do you not agree?

"

Nicholas paused with the jam on the end of his tongue and still partly attached to the toast before replying. "

Well-

" He began, before swallowing his mouthful of food and starting his sentence again. "

Well, I know for a fact that at least one of those disappearances was me...Maybe two.

" He looked slightly sheepish as if it were some great crime, which frankly amongst Vampires, it wasn't. Again he fazed out, back into the world of simple food when he heard Xavier speak up again.

"

Nicholas, feel free to have your fun.

" That was all the signal he needed really and already had a plan in motion.

He calmly placed the half-eaten piece of toast onto the plate and stood up, pushing his chair in and casually strolling around the table to the now blinking and confused artist, he gently placed a hand on her shoulder and when she looked up at his young and caring face, he gave her a large and manic grin, long fangs clearly visible. In one smooth motion his hand twisted her out of her chair and onto the dining table, making sure to miss the remains of his breakfast, his hand flashed for a moment and in his hand was one his daggers, which he plunged into the poor woman's sternum, swiftly removing it again in one sharp motion, releasing a crescent of blood into the air, the scent of which he breathed in deeply with a small moan of pleasure escaping his lips. He then grew tired of the simple thought of simply reducing the woman to little more than shreds and with one hand lifted her onto her feet, before throwing her at one of the walls, rather high up as well, and then grabbing the largest candlesticks that was on the table, which he threw like a javelin at the woman, impaling her onto the wall, all of which happened in a matter of seconds, and left the poor woman to slowly bleed to death as the light slowly faded from her eyes.

Nicholas himself picked up a wine glass and strolled under the woman, catching the droplets of blood in the cup before stepping back. "

Perhaps not my most refined work. But it has a certain, se setir a lui, what do you think, My Master?

" His accent had all but faded from his voice, other than when he actually spoke, and like any German, he couldn't resist drinking a fine 'wine' and being complimented on his handiwork.

Xavier couldn't help the phantom of a smile that formed on his face when Nicholas asked his question. The indirect joke that they weren't the ones entirely responsible (well actually they were) for the recent human casualties also dawned on him at this point.

"

A lovely kinetic aesthetic, the shift between efficient, to vicious, brutal, and then to class was seamlessly executed...Shame any further viewers will not understand that. However, in exchange, they get left with the intrigue of how the spectacle came to be.

" he spoke as he stroked his clean-shaven face for a moment as he mused over the spectacle once more.

After a moment of pause, he then spoke up again. "

But yes, tis not your best work.

" he said rather simply

Having given his opinion on the matter, Xavier rose from his seat. The human cattle were getting up and about which made their sticking around this long slightly more likely for someone to actually see something. He didn't exactly care whether or not they were spotted if fact it'd just make the game more interesting. But that didn't mean he was willing to take risks without caution or care...centuries of life demands a certain level of paranoia.

"

Pray tell Nicholas, shall we return home and sleep like the dead, or is now a good time to prowl about?

" He was adept at social encounters, however, at times such as this, he had no issue allowing someone else's judgment.

He listened to Xavier's words, this was generally along the lines of praise that Nicholas had been expecting, of course, he took pride in his rather morbid art-work but then again he did go through slightly more effort than any canvas painter or would-be writer, as he wasn't as much of a fan of art as one of the other Coven members. He sat on the edge of the table to enjoy the dripping and still alive, albeit unconscious, artwork he had set up, he considered taking it down but then it would lose its...The edge he felt. He felt behind him, tapping on the table a few times until he finally managed to find the plate of the pastries, well what was left of them at any rate, and tucked back into them, taking sips of blood after every bite or so.

It took him a moment that there was dawn sunlight coming through a crack in the curtains, he eyed it suspiciously, it was not often that it would be a very sunny day but it seemed the normal man or woman or... Vampire on the street had lucked out today. He was drawn out of his daydreaming about sunlight and why he was running out of jam on pastry by Xavier asking him another question, '

He must be in a good mood today

' he thought to himself.

He looked up from the last of his breakfast, both red and brown, then over to Xavier, then over to the window, then back to his food then finally back to his master. His first answer was a shrug and a wordless murmur that basically translated to 'I don't know' He finished the last of his food, placed the glass back down then spun around on his heels so that he could take in the whole room before making a more calculated decision. "

Personally. I would like to go on the prowl, as my lust for blood has risen and I feel that something should be done about it. Maybe we could descend upon the local clinic or even the docks? Those always tend to get in good with the media around here.

" He nodded to the newspaper that Xavier had been previously reading.

"

Either way, My Lord. I desire blood. And I think Luke does as well.

" Here in a quick fit of anger passed over him, and he booted the edge of the table, sending it crashing over to one side, plate and glass flying through the air to come to a rather sudden stop and looked at the newspaper, "

When am I going to be able to get a good deal of slaughter around this damned empty town?!

" he questioned angrily, but not loud enough to cause any unwanted attention.

He paused for a moment and breathed deeply which calmed himself rather well. "

Of course it is your decision in the end. But that is just my opinion.

" he said rather coldly as he took a moment to calm himself down.

Xavier couldn't help but flash a smile at the honest reply from his associate. He'd seen wholesale slaughter before, and he'd be lying if he denied any fascination. However, there was one thought that came to them from when such an impulse reared its ugly head. "

A poor Lord I would be for killing all the cattle in my territory. Perhaps a visit towards another holding this decade, not my cattle, not my subjects, not my problem.

" He answered much in the manner one would remark about the weather.

The fact that he'd only be able to gain by weakening one of his peers only made the thought more appealing-even if he no longer wished to continue the macabre dance of his kind.

"

Tempting though it is to stop by a clinic, I do believe these days some paperwork is required.

" His lips curled at the idea of having to conform to such a lowly measure. After all, vampirically speaking he was essentially royalty. In Nova Scotia, there was no doubt that he was the eldest vampire, and on the North American continent, he knew of less than a dozen vampires that could claim four centuries of life. To say the least, it annoyed him to have to follow rules created by his 'cattle'

"

Prowl if you like, short of a breach of the Six Traditions. I shall seek Torpor until this evening.

" Xavier finally recognized his use of older vampiric terms.

Torpor for one referring to his kinds deathlike imitation of sleep, it wasn't necessary but it conserved energy and allowed fantasy and memory to blend into something between a dream and a nightmare. As for the Six Traditions, those were once the ironclad laws of the vampire race concerning: Secrecy, Absolution of Dominion, the Right to Sire, Managing Progeny, Hospitality, and Destroying Fellow Vampires. With that Xavier lazily waltzed towards the door, but stopped to make one announcement.

"

Actually, short of the Fifth (Hospitality) feel free to manage any potential complaints as my proxy. Any vagabond that dares to enter my realm without presenting themselves unto me, I shall punish them personally. Should you get the urge, I'll allow you two more of my herd. Two, and two alone, Nicholas. One for each of you. Lest I remind you...

" he said, with a rather deep and almost guttural tone, far more so than usual.

Nicholas would have, if he was not restrained by his loyalty to his lord, would have more likely than not already have torn off, attempting to coat the streets of Bear Point in blood, literally painting the town red. As it was, Xavier's words of restraint managed to actually have some effect on the sadistic Vampire. Even though the mention of only one slaughter in a decade gave him no small sense of disappointment, he missed the 40's, he could get away with large amounts of murder then and hardly anybody gave it a second thought... For a few years at least.

He was aware that he was being given a small amount of freedom on his leash here. He gave a theatrical bow as his master walked out of the room, and gave it one last look over, '

perhaps simple murder shall have to substitute for slaughter, it would seem that I shall have to make due with the drippings then

' Nicholas thought to himself and sighed with mock depression before himself exiting the building, and taking in a draught of crisp morning air. He wouldn't indulge his lust for bloodshed just yet, he was aware that he was given only a small lease to fill his gut for killing, so he would reserve them for any...Interlopers that were meddling in his lord's affairs. After all, until the evening he was acting not just as his right hand but now fully in his stead. There were some benefits to being the Vampire lords confidante.

As time had passed after Nicholas, and Xavier had abandoned the recent murder victims house, leaving Luke to do whatever it is that he wished, time had passed for the rest of the people in Bear Point. It was around noon on a Friday morning by now, as life in Bear Point had sprung to life, albeit not very many people spent their days in the small port town. And if they did, it was the locals as many people went out of town half the time, leaving it rather empty aside from the few that didn't exactly hate this reclused town tucked away on the coast of Canada.