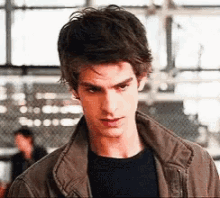 Markus couldn't help but chuckle slightly at Lucian's remark, even with the slight pain he felt from the broken ribs, among all the other fractures he was suffering from. Markus listened to the other figure's voice, finding out that it was familiar, he focused for a moment trying to figure out who it was, but with the fact that he was just beaten to a pulp only a few moments ago, he pieced it together. It was Appolo, one of the hero's who had the ability to mend wounds for others as well as himself.
"
I could have sworn you told me to piss off, but alright, Luc. You have a point, I suppose.
" he said weakly as he remained laying on the ground, only now realizing that Lucian still had his hand on his shoulder. But he shook his head and tried his best to get to his feet, with the help of Lucian who offered to be there for him to lean on, as well as his sly remark. "
I fucked up. I get it, Lucian. Is it what you wanted to hear?
" he asked weakly and softly as his voice was very raspy and soar, he knew he was going to feel this for a while. "
Also, what made you come after me? Nevermind how you found me as quickly as you did..What were you doing? Stalking me?
" he said with a small chuckle and grin but groaned as he leaned against Lucian, the pain fully hitting him as he hobbled along to the car with the help from Lucian. He didn't understand why someone like Lucian came to his aid, as he was a villain, but as he witnessed, even then Lucian wasn't entirely bad. If anything he had more good tendencies than evil ones, something he found interesting.