---
---
███████████████████████████████████████████████████████████████████████
---
---
J A I D E N P R I C E
|
Outfit
| Location: Fall Festival |
---
---
███████████████████████████████████████████████████████████████████████
---
---
Everything had been such a blur as everything happened so quickly before her eyes. The half-elf named Oliver had instructed Violet to help Alex if she was able to, talk to him if she could somehow reach him, wherever he was, as Phoenix had already gotten back to his feet and was already going over the man named Cas. She still didn't know how to feel about the guy, and how easy it was for him to win over Phoenix and his attention was scary to her, she hadn't seen him meet anyone ever that did that, and it unsettled her. What about this guy caused her friend to be so infatuated with him? She shook her head as they left, noticing that Alex was slowly coming to, mumbling something under his breath, it sounded like something about Violet and where she was. Now that she thought about it since she left to help Aurora, she hadn't seen her since she came back. She sighed as she looked at the others, they were a mess.
Jaiden looked over at the woman that had complimented their outfits earlier, she hadn't looked so good as Jaiden finally gave her a look over. Her face was pale, well, even paler than usual and had a sickened look on her face. "
You don't look so good, you should head back home, I'll make sure to check on you tomorrow, okay?
" she offered her a small smile as her attention was then taken away from the vampire to the fae. Giving Aurora a look over and her heart sank a bit, seeing her like that made her angry as well as saddened. The girl was so happy and full of life moments ago, and in seconds, she was simply a shell, asking if Jaiden is she could go with her and keep her company. She didn't blame Aurora at all, and to be honest she wasn't wanting to go home alone either. Anything could happen now that the hunters were gone and could be anywhere, splitting up would be such a terrible idea.
Jaiden gently placed her hand on the fae's shoulder, giving it a gentle squeeze as she tried giving her a small and reassuring smile, "
Of course. I'll stay as long as you need me to.
" she said softly as the two began to walk away and to the fairy's house, making small talk as they made their way. Normally she would have said they could go to her house, but it is rather far, as well as it being cold, and who knows who or what was in those woods now, avoiding them would be the safest bet. "
Whatever you need, I got it covered, Rory..
" Jaiden said with a small smile as she stayed close to her friend, making sure that no one of suspect or danger was around, trying to ease the panic they were both feeling, but she would be lying if she said she wasn't even the least bit scared. Jaiden was petrified and had no clue on what to do, but she was going to what she had to. And that started with making sure one of her friends were safe.
---
---
███████████████████████████████████████████████████████████████████████
---
---
M A R K U S V A L E G O O D
|
Outfit
| Location: Fall Festival |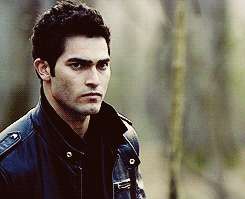 ---
---
███████████████████████████████████████████████████████████████████████
---
---
Meanwhile all of the chaos back at the fairgrounds, Markus was none the wiser when it came to what was going on with the group of friends in the alleyway. His senses were on high alert as he looked at what had caused the commotion and form in the darkened area of the forest. In the area that he looked was a rather large lake that was in a very large clearing with a field. His heart sank as memories of this lake came back to him, he remembered what happened here, and it caused some anger to stir within him. He shook his head, clearing any of those memories from his head, it was almost a decade ago, and it was too late. Too late to do anything about it, and too late to help
her
. He sighed as he scanned the area, seeing a trail of blood near the edge of the lake, crouching down he eyed the water's surface, something had been there as it was still calming down and rippled, sending some foam in different spots, as well as the blood that slowly appeared from its depths. He knew what transpired, one of the Hunters was lured, and was too easy of a target.
Poor bastard
, he thought as he studied the water closer, seeing a form lurking in one specific area of the lake. He crossed his arms and stood firm, knowing what, or who he was looking at. He had only seen her a few times, but he knew what she was, it was a rare case that they came on land, but he wasn't any less surprised, especially with Greythorne's past. "
You can come out now, you're not hiding from me.
" he said loud enough for the figure to know they were exposed, even under the water. Markus knew that lake too well, and knew when someone was hiding in there. He was ready for a confrontation or at last a few words for the woman that laid hiding under the blue surface.
---
---
███████████████████████████████████████████████████████████████████████
---
---
V I O L E T M A R S D E N
|
Outfit
| Location: Fall Festival |
---
---
███████████████████████████████████████████████████████████████████████
---
---
Violet had looked down and away from Alex when he began talking about the fact that he was at her funeral and how it had affected him, especially since she was closer to his age at that time. It seemed like it was so long ago, and truth me told, it was, but at the same time it felt like it was yesterday. Being in a constant limbo where time never really passes for you is a weird life, or well, in her case existance to have. She sighed and shook her head, choosing to ignore that part of what he said, she didn't like talking about it, and now wasn't the time for that.
She nodded as he finally agreed to get out of there and go back, back to where they could rejoin the others. "
Thank you. I thought I'd have to pull you back myself, and I wouldn't want to do that as...well, it has bad repercussions that I'm not even sure of yet.
" she said rather coldly, as it was the truth. There was one thing she could have done, and it would have ended badly if she messed it up, both of their souls could have ceased to exist, and she wasn't going to let that happen, not now anyway. They slowly began to make their way back until Alex stopped walking as if something had garnered his attention. She rolled her eyes and looked back at him, a look of fear overcame her as she pulled and pushed him along as she ran behind him, "
Get the fuck out of here!
" she snapped, finally seeing as he tripped and fell, then was suddenly gone. A sigh of relief escaped her lips as she saw that he had returned to the other side, where he was supposed to be. But, Violet didn't go with him. She has left behind that cursed translucent veil, just shortly behind him. "
Oh fuck...
" she muttered as she turned around, her eyes wide as dinner plates as she saw what Alex hadn't seen, but only heard, and suddenly..There was nothing. No beast, no Alex, and no Violet. Just an empty space.