---
---
---
---
MARKUS VALEGOOD
| Lycan | Down-Town Greythorne | #063A67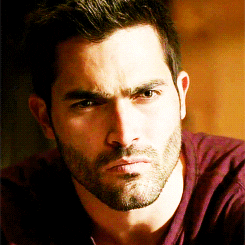 Eventually, Markus and Evelyn had parted ways after a few more minutes of conversation, it was rather simple things, nothing really of note. Markus found himself slowly walking back by himself to his home, alone. Everything seemed enhanced and louder than it normally was, it was only then that he realized he hadn't eaten, and the pain of hunger began to wane on him. A small smile creased his lips when he remembered that he had a snack waiting for him, and he couldn't wait to sink his teeth into it. As hours passed he cleaned up the basement of any remnants of anything, no sign of anyone being there was a good thing. He had gotten out of his stupid costume and tossed it into the hole in the back of his house that he dug, finding himself taking a deep sigh as he buried a few other things as well. He showered and changed into a simple outfit, a plane gray t-shirt and sweatpants as he sat down by his fireplace and read a few chapters in one of the books he was reading as he sipped some freshly made tea. He was trying his best to ignore what was going on, but he knew that it was no longer safe in Greythorne, he made sure it was a little more safe as he made damn well sure to take care of that Hunter, which he made swift work of him.

But as the moon came up and he could feel himself slowly growing tired he retreated to his room and fell asleep, dreams of horror and his passed always plagued him, and this night was no different. Morning came all too soon, and after getting some coffee and changing his clothes, he decided he'd go back to the town and help clean up, god knows how it'd need to be fixed back up to its proper order. He found himself casually walking down the ever empty streets, seeing how no one really wanted to come out of their homes in fear of it happening again. He saw the all too familiar bright blue-ish green hair of a familiar face, cleaning up the area as the person picked things up and moved the bigger structures out of the way. Markus walked up to her slowly and helped clean up as he held a few things in his arms, "

Morning. I figured I'd see you here.

" he said with a small smile as he looked at the vampire.
---
---
---
---
JAIDEN PRICE
| Witch | Aurora's Home | #80000
Jaiden found herself sighing and nodding at Aurora's hope of things returning to normal, they all wanted things to go back to how they were, but with how things had gone to shit so quickly in such a quick amount of time, she wasn't entirely sure anymore. But after changing into the PJ's that Aurora offered her, she flopped back into the bed and quickly drifted off to sleep. But as she expected, her dreams weren't dreams, but nightmares instead. Memories of her past events, they were only enhanced and more common now after the events of that night. If she was lucky, she wouldn't have been too pestering in her sleep for the poor fae that shared the room with her, but more often than not, Jaiden was told that she tended to sleep talk as well as flinch and full-on move-in her sleep. But as morning came, the sun piercing through the window she groaned as she slowly opened her eyes, soaking in the light. For a moment she didn't realize where she was and began to panic, until she slowly remembered that she was simply at a friend's house, as she saw that Aurora was still in her bed. She sighed softly as she combed her fingers through the mess of hair, as her mind raced. It was already morning, and who knows what today had in store for them. For all they knew, walking outside could be a death-sentence, nevermind being by one's self.

But seeing as Aurora was still asleep, Jaiden thought she'd help her friend out and make a small surprise for her, she quickly and softly got out of her bed and tiptoed down the stairs and into the main part of the small apartment. She didn't know exactly what she was looking for, but she decided she'd tidy up the place a little, putting things back where she belonged and cleaned up which didn't take long as Aurora kept her place rather clean and neat, which didn't surprise the young witch much. Next on her mind was preparing them breakfast, after a small gander through her fridge she found a few things that she could put together for a modest breakfast. After another twenty to thirty minutes, she had an array of pancakes, french toast, and coffee freshly made and set out on the table, figuring the smell would help wake up Aurora sooner than later. She just hoped it'd be enough and tasted better than she hoped, the last thing she wanted to do was start off Aurora's day with a poorly made breakfast.
---
---
---
---