outfit :
here
x
|
x
hex:
#575772
xxx
i'm sorry but i fell in love tonight
xxx
i didn't mean to fall in love tonight
xxx
you're looking like you fell in love tonight
xxx
can we pretend that we're in love?
xxx
xxx
xxx
xxx
Phoenix ran a hand through his hair as he heard somebody at the door, ready to prepare himself for guests- but as he heard Alex's voice calling out a joke about robbing him or something, he relaxed, rolling his eyes a little. As expected, he'd brought plenty of drinks, which was at least one less thing to worry about. He shook his head as Alex asked if he could help with anything.
"I think everything's under control, but thanks. Grab yourself a drink or whatever if you want,"
he said. Even if he hadn't got everything mostly pre-prepared, there was no way he would have let Alex anywhere near his cooking. Phoenix had a natural flair for cooking. Alex had a natural flair for burning stuff.
Phoenix didn't even get a chance to fully address Jaiden before Markus and one of the newcomers arrived. Phoenix was pretty sure he'd seen her around town but couldn't put a name to her face.
"Hey Markus,"
he called. He just shrugged as Markus thanked him for inviting them.
"It's nice to have people around,"
he replied, shrugging a little.
"Nice to have somewhere to go,"
the woman said with a smile.
"I'm Evelyn by the way, Markus has been trying to encourage me to make friends so dragged me along,"
she teased.
"Oh, here, I brought these!"
She said with a smile, and he returned it and thanked her. Markus disappeared to go to the door and Phoenix turned to Alex.
"Can you get everyone some drinks?"
He asked.
The sudden arrival of everyone at once made the apartment feel quite small. Ignoring that nagging feeling of panic that everything was going to go wrong, he forced himself to take a deep breath and put out a tray of fresh bread rolls and other finger food for people to graze on. The sound of someone else arriving made his stupid, foolish, hopeful heart leap, but instead he heard Markus talking to somebody, and he forced himself to not react, to swallow the bitter taste that suddenly arose in his mouth.
"Could you poor me a glass of something?"
Phoenix asked Alex, forcing a smile.
"Just not wine,"
he added.
---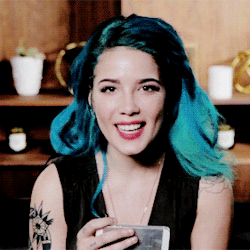 outfit :
here
x
|
x
hex:
#B6A092
xxx
what do you want from me?
xxx
why do you run from me?
xxx
what are you wondering?
xxx
what do you know?
Once Markus called that the door was open, Evelyn pushed the door open and stepped in. She raised an eyebrow as she saw the state the kitchen was in. She wouldn't have put Markus down as a baker, but whatever it was smelled amazing.
"Thank you. This is my first proper Thanksgiving so I wanted to make an effort at least,"
she admitted. She raised an eyebrow as Markus said something about introducing her- and then the most adorable, tiny ball of fluff came sprinting into the room and Evelyn fell entirely in love. By the time Markus was ready to leave, she was sitting on the floor cuddling the puppy, ready to completely give up on Thanksgiving and cuddle Coco for the rest of the day.
"Ugh, fine,"
she said as he said he wanted to leave, agreeing only because he let her carry Coco.
"You know, Markus, I never would have had you pegged as a small dog kinda guy. I was picturing an... Alsatian or Husky or some... giant wolf like dog. As stereotypical as it sounds. But Coco is tiny and adorable and perfect,"
she cooed as they walked through the woods. The dog was distracting her from the tension that seemed to linger in the woods, the fear that something would happen at another gathering.
But they made it to the apartment without anything going wrong, and Evelyn introduced herself to the host, before putting Coco down. Another woman materialised to pet Coco, who she recognised vaguely from seeing her around town.
"I'm Evelyn. Markus has kinda taken me under his wing since I got into town. Trying to help me make friends, although mostly I annoy him into doing stuff with me and keeping me company,"
she said.
"And now that I've discovered this little darling, he's never getting rid of me,"
she cooed at Coco, scratching between her ears.