---
---
0000
Erin
0
Monahan
00000000000000000|00000000000000000000|
Kyle
0
Monahan
outfit :
here
x
|
x
hex:
#80000
000000000000000000000000000000000000000000
outfit :
here
x
x
hex:
#063A67
00000000000000000000000000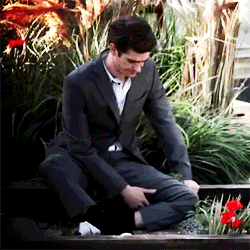 ---
---
The whole time from when they arrived at the apartment to when Erin left Kyle alone to go talk to someone, Kyle had been entirely silent. He gave small nods of agreeance and small talk, but nothing of any real consequence as he was never one for talking. The two easily slipped into the apartment and made their way in, Kyle silently trailing behind Erin as they entered the main room. Kyle watched as Erin looked around for someone specifically, but not before telling him to get some drinks and that she'd be back. Kyle knew what she was doing, he wasn't an idiot. He could tell by the look on her face and in her eyes that she needed to make something right. It was the look she always had whenever she felt guilty of something. He nodded as she went to go leave, but not before grabbed and opening a beer from the table as she made her way through the crowd of people, and disappeared from sight. He was able to see her give the drink to Soren, and then walk away and out of the main room. Disappearing entirely from any point of view he could have had. He sighed as he was left alone, simply giving small awkward nods of his head and smile as people would pass by and greet him with a small "Hey" or "Hi". He normally would have turned down the offer to go to a dinner party like this, or any social gathering for that matter. But he only agreed to go because Erin had asked him to go and he didn't want to disappoint her, so he said sure. He also knew that Cass was using this opportunity as a way of observing them from the outside as well as to make sure if anything bad happened, they'd have backup. He simply wished that everything would go well and according to plan, and that nothing would happen to ruin this small event. Even him being there would be a cause for a scene to be started if anyone noticed it was him, which he only waited for a matter of time.
Meanwhile, Erin had been in her small conversation with Rebecca after pulling her into one of the other rooms. She knew her words could either reach Rebecca and they could move on from the other night, or they could fall on deaf ears and she could be completely blown off and everything could fall apart. As much as Erin would want things to work out, she was as prepared as she would be for everything to fall apart, only deciding factor was what mood and mindset was Rebecca in today. She was entirely surprised when Rebecca said that everything was fine and that they were okay. Confirming her hopes and suspicions of things not being as bad as they could have been. After giving a small sigh, she was about to talk when a knock was heard at the door and Rebecca excused herself to go answer the door and let whoever it was in. Erin simply sighed to herself as she wanted to continue their conversation now, and let her know that Kyle was here. To explain who the cop that was always following them around was, just so she didn't freak out or make a scene out of anything. But Rebecca had already left for the door, meaning she'd have to explain later. Erin walked out of the room they had been in, and made her way to one of the drink tables, pouring herself a simple shot and downed the alcohol. The burning sensation that hit her throat was a welcomed one as she just wanted to enjoy the party, and try to have a good time with her old friends, however hard that may end up being she wasn't sure.
Meanwhile, Kyle had been alone in his corner of the room, holding two drinks in his hands. He had expected Erin to be back already, as he poured her one of her favorite drinks. But seeing as she was still gone, he simply stood there in awkward silence with two glass cups in his hands. He waited patiently for her to return, minding his own business as his phone had gone off, buzzing slightly in his jacket pocket. He checked the message, it was Cass alerting him that Lex and his men were here, or at least his men were outside of the building as Lex had entered the complex. Alexander Yang, or simply Lex, as his friends called him, was a prime suspect for some odd goings in the investigation, as well as a possible suspect. From the fact he even didn't show up to the funeral service for a friend, which was odd as well as his behavior over all of it. He had been calm and cool throughout the entire process, even far too much for someone of his skill to hide his emotions. Something that always worried and alerted Kyle as odd.
He was taken out of his thoughts when someone approached him rather suddenly, and loudly. He blinked a few times and saw it to be Rebecca, a small smile appeared on his face for a moment at first seeing her. But seeing the look on her face, as well as hearing what she was actually saying through him off-center and took him aback. He thought Erin had already told them all, but apparently she had forgotten to let them all know that he was actually Kyle. He gave her an awkward smile as he stuttered, trying to think of the correct words to say, trying his best to recompose himself and help calm Rebecca down so he could explain. Thankfully, when he looked to the side, Erin had made her way to them, probably set off by the sound of Rebecca yelling, which had gathered a few of the other's attention. Kyle gave her a silent, pleading look as his way of asking for her help.
Erin pushed past the others as she had already started making her way back to Kyle, but it was only made more urgent when she could hear Rebecca begin to yell. Only thing she could assume was that the worst case had happened and that she was already too late to stop things from happening. When she finally made her way out of the crowd of people, she was indeed correct. Rebecca was accusing Kyle of stalking them, and not leaving them alone. Erin sighed to herself as she combed her fingers through her hair as she made her way over to the ever-growing group of people. Erin had gently placed her hand on Rebecca's shoulder as she walked past, stepping partially infront of Kyle and the others. She gave an awkward chuckle as she combed her fingers through her hair once more, trying to calm herself down from the ever-growing pit of anxiety she could feel building. "
Look...I know this looks bad, and will sound even way worse but. He's only here cuz I brought him here. Okay? You guys just have to let me explain, okay?
" she said, as she tried her best to calm the others down as she could tell by their expressions that they weren't very happy to see one of the agents from the police department here. Out of all places, and due to her. She just hoped they'd give her the opportunity to explain everything, as things had already gotten far worse than she initially intended.