---
---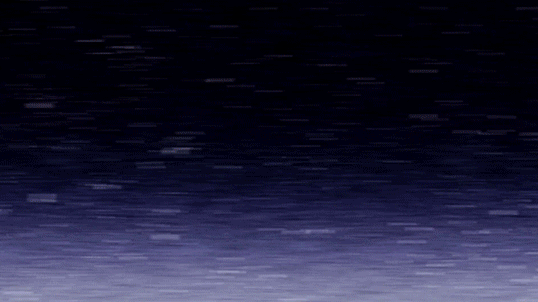 ╎
❀
❀
❀
❀
❀
❀
❀
❀
❀
❀

❝Make them hate the fake, that way they won't see the real you.❞

【ɗιαƖσgυє cσƖσя:#0C94CC ♙ тнσυgнт cσƖσя #CC0C2E】

|| Azalea|| Nano.ripe ||
---
---
---
---
Winter explained her reasoning as for why Claude was invited. It was a puzzling thing, since she rejected his advanced when he tried to become friends with her. She dismissed him in front of the class, but luckily due to his natural charm and popularity it wasn't like anyone thought worse of him because of it. "I see." He nodded, sighing at Winter's explanation. "I didn't mean for things to go all wrong like that. If it was my fault, then I apologize." Still, he felt a need to explain himself, so that Winter would know he didn't mean ill, and that his work wasn't finished. "I just don't want to be a bystander, standing around and doing nothing if something bad is happening. And, well, 009 didn't make the best impression on us when she called you a test subject, or when she threatened to have you erased." He had to make sure that she was safe and not being used or treated horribly.

"This is still very illegal mind you." He muttered under his breath. It was clear that he and Gordon were still going to pressure the Chrysanthemum for better treatment, but given her powers and her skills, taking her out from under their dirty claws was never going to work. Elise, of course, didn't care about that side of the conversation, so she decided to play with her hair instead, finding it more interesting. "Will you always be controlled by them? Even as an adult?" Would Winter always be a caged bird, never to know freedom, to be well adjusted with society? And if that was the case, was this his sister's eventual destiny too?

With Claude silenced for now, they would be able to talk about the important things now. All the stuff about heirs and vassals - the more they could share, the more they would know about it. Maybe they could find a solution to rid themselves of these problematic powers. If only something like that were possible. Elise shared as much as she knew off the top of her head, including how 012 was stalking her and following her. The black eagle doubted that Winter had any way to stop him, she just wanted to complain about it.

"He started doing it shortly after Claude, Gordon, and I met with 009."

The day after that he was assigned to follow her around.

"There's probably someone assigned to keep an eye on Claude and Gordon too."

That way if they posed a risk someone would be on hand to eliminate them quickly.

Winter then told Elise all about the Heir of Snow, who called himself Yuuki. It seemed that they had different times to show up. Ame appeared when Elise felt tranquil or at peace - which was when she was asleep, or when she was in the bath or shower. The solitude of being surrounded by the sound of water, as if no one else existed in the world, was a privacy Elise once loved before Ame started interfering each time. Yuuki appeared when Winter was at emotional highs and lows it seemed.

"I don't know if I accepted them, but that's how I found you when Serenity and Mercedes kidnapped you. I put a drop of water on you and traced your movements."

She frowned, feeling oddly bashful about that.

"...Just in case the Chrysanthemum tried to erase you, I'd still be able to find you."



Wasn't there a little bit of information she gathered from the others too?

"...That's right. Mercedes mentioned it, but she was stressed out. Apparently the four of us are supposed to gather as a team to 'protect Chrysanthemum from danger', whatever that might mean."

It just occured to her but it certainly came to mind.

"Though if the Chrysanthemum keeps you isolated from the outside world I have a feeling you won't be able to fulfill whatever mission the heirs will give us."

Would that spell the end of Chrysanthemum? If so, Elise didn't mind. It's not her fault some government officials were too afraid to do the thing that would save them from disaster.

Was that a rejection letter? Wasn't Winter supposed to -

"Where will you be going to school? Or will you be educated in here?"

Everyone had a right to education, even test subjects. Probably Winter wouldn't be able to do any schooling until after the people outside - both pro and against - got bored of the current sensationalism and found something else to waste their time with.

"Do you want me to rain on them so that they leave?"

It was already raining nonetheless, but she could always make it worse.