hex:
#833f4d
xxxx
outfit:
here
xxx
we live in cities
xxx
you'll never see on screen
xxx
not very pretty but
xxx
we sure know how to run things
xxx
The tiny sensible part of Amy's brain said that
maybe
getting drunk the night before what was probably going to be the biggest few days of her life wasn't exactly the best idea. But the burn of the vodka burnt away the anxiety she'd been feeling before she'd started drinking. God, was she crazy? She had to be crazy to get herself into this. She was good with a sword and she was strong and fast, but she wasn't exceptional at any of them. Elliot had told them all they were ready, but he wasn't going to tell them otherwise the day before the Agon. Maybe she should have waited another year.
Or maybe she just needed another drink. Yeah, she probably just needed another drink. Everyone around her seemed to be way drunker than she was. She was pretty sure she'd just seen someone streaking, which she desperately hoped was as the result of way, way too much alcohol. But some of the Dionysus kids were just that weird, so she didn't want to make assumptions as such. She was at least glad she hadn't overdone it with her outfit. She'd missed out on the neon paint but had made up for it with the sheer amount of highlighter she'd dusted over her face and legs.
As she reached the nearest bar, the selection of shots was almost overwhelming. There was a moment where she contemplated going and finding something a little more manageable, or maybe waiting until Reagan
finally
decided to show so they could at least make dumb decisions together. But another figure at the end of the bar caught Amy's attention. She reached for the nearest shot and downed it, then downed another one practically without catching her breath. And then she grabbed some brightly colored neon drink and made her way down to Theo. She could feel the alcohol hitting already and she grinned.
"Hey, Teddy,"
she called as she reached him, leaning on the bar beside him.
"Good party, huh?"
---
---
hex:
#2f444b
xxxx
outfit:
here
xxx
this dream isn't feeling sweet
xxx
we're reeling through the midnight streets
xxx
and i've never felt so alone
xxx
it feels so scary, getting old
xxx
Back in Camden, Min hadn't gone to many, if any, parties, and none of them were like this. The closest thing he'd experienced to a party was him and the two people he'd called friends playing some games together, all of them deciding they were going to rebellious and try a beer, and immediately deciding that they hated it. He'd never experienced anything like this, with the array of unnaturally coloured drinks and pulsing music and strobing lights. When he'd first arrived, things had felt so incredibly overwhelming that he'd considered turning around and just going home. But he'd been convinced to stay, and it had led to his current scenario.

He had lost Percy, for a start. Had he wandered off in search of a drink or had it been Min that had gotten lost? He wasn't quite sure. And that was the second issue. For the first time in his life, Min was drunk. Considering he'd never drank more than a glass of champagne at a fancy event, he probably should have taken it a little easier than he had. But in his defense, he was about to enter an event where he could very well die or lose any of the handful of people he really cared about. God knows, he'd needed a distraction from that.

And, well, he hadn't realised quite how strong the jello shots were.

He was, at least, aware enough to know that he needed to sit down. He was not, however, aware enough to know that he probably needed to drink something that didn't contain copious amounts of spirits, and so had a glass of rum and coke in his hand. He told himself that it was, at least, better than shots.
---
---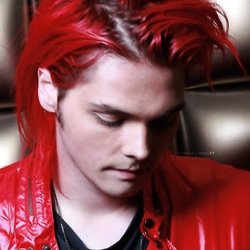 hex:
#df6748
xxxx
outfit:
here
xx
say a prayer but let the good times roll
xx
in case god doesn't show
xx
and I want these words to make things right
xx
but it's the wrongs that make the words come to life
xxx
It had been ten years since Elliot's Agon, and the parties appeared to have only gotten bigger and bolder since then. His party had seemed wild at the time, but it was nothing compared to the rave that seemed to be going on across the lake. They deserved every minute of it, though. Everyone seemed to have been putting in that little bit more of an effort in his class over the past few weeks, eager to make themselves the best they could be in time for the Agon, and his team had been training like crazy over the past few weeks. Some of them had even been prepared to train tonight, but he'd told them to take the night off and just let themselves be dumb teenagers for a while.
That didn't mean Elliot had been sitting around idly though. He had planned on taking the night off, maybe hitting up some of the bars. But instead, he'd spent the past few hours working with Reagan, making sure she was confident. She was more than capable, but he was mostly concerned about whether or not her emotions would get the better of her. So if some last minute training would help her feel more confident, he sure as hell wasn't going to turn it down.
He raised an eyebrow as he caught sight of the light show going on at the party, laughing a little.
"You know, back in my day, we at least tried to be subtle about this,"
he teased lightly.
"But I'll pretend I know nothing about it."
He was pretty sure they were all much more sophisticated now. At his Pre-Agon Bash, at least one kid had drunk an entire bottle of wine and had to be carried home by a team of Zeus' kids.
"I should probably leave you here, if I get any closer it'll be harder to claim I had absolutely zero knowledge about this if anyone asks."
He pulled Reagan in for a quick hug.
"Go on, go enjoy yourself. Do dumb teenager things. You'll absolutely kill it tomorrow, don't worry about it."