---
---
---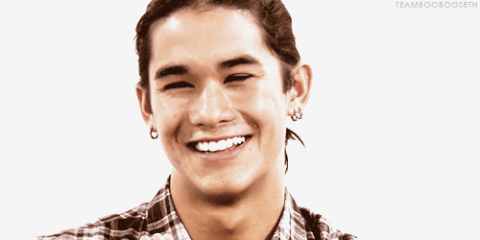 Child of Hades // Special // Attire // Location: Legacy Academy //

#575772



Theodore stood there by himself as he enjoyed the beat of the music overhead and the alcohol in hand after he had it refilled once again as Erin walked off to go do whatever it was that she was going to do. The amount of alcohol he already had in such a short amount of time was clearly having an affect on him and his attention and memory was slowly starting to black in and out as time went on. All his mind kept focusing on was what was going to happen tomorrow, maybe their lives would change after all of this, and they'd lose people they cared about, or maybe they'd even die in the process. The fact that people died in the Agon actually terrified him, partially why Theo even really questioned himself after he said he'd join. Sure, his team did have some good students in it, and he trusted them all with his life, but part of him felt like maybe joining this year was a bad choice.

His attention was snapped back to reality when he heard a familiar voice call over to him. Looking up, a large smile overtook his lips as he saw that it was Amelia May, or simply Amy, he couldn't help but feel a little at ease. His shoulders relaxed a bit as he leaned against the bar, looking at her with a large smile. "Well well, if it isn't Amy. Glad you could finally make it to the party." Theo joked as he took another sip of his drink. Theodore bit the inside of his cheek as he thought for a moment, before resting one of his arms on Amy's shoulder, "So, are you just as nervous about the Agon as me, or is it just Theo being Theo and is being over dramatic as always sort of thing? Cuz it could honestly be both." he said with a small chuckle, bringing her in for a small hug for a moment, maybe Theo did have just a bit too much alcohol. "Ya know, before everything hits the fan and our lives are torn a sunder, how about we go try to hunt down one of the usual hermits and see if she actually showed up, hm? I haven't seen your favorite dumbass here yet, so I'm assuming Riles' stood us up again?"
---
---
---


Daughter of Dionysus // Support // Attire // Location: Legacy Academy //

#8c066d



Erin began making her way back to the dancefloor, drinks in hand as she looked around for Tarra in the crowd, who seemed to disappear out of eyesight. Arching an eyebrow, she tried looking for a familiar face to see if anyone knew where she went. Finally seeing one she sighed and walked over, not exactly wanting to talk to him but he was her best bet to know where she went. "Hey asshole, you see Tarra in the last, four minutes? I went to get her a drink and she's gone now." Erin asked quizzically. Logan simply shrug his shoulders as he looked at her, "She's your girlfriend, is she not? Thought it was your responsibility to keep her in check. But last time I saw her, she was talking to Chadwhick and the two walked off. That's all I know. Now fuck off." he snarled as he turned back around to dance with the girl he had been speaking to. Erin rolled her eyes at the comment, latching her hand back onto Logan's arm as she turned him back to face her, "Well, that's for letting me know, but second, you can learn a few fucking manners. At this rate you'll never get laid, bud." Erin quickly retorted with a pat on his back and walked off before Logan could really do anything, not like that comment would bruise his ego too much.

Erin sighed as she walked through the crowd, still with two drinks and she wasn't about to waste one, nor was she just going to give it to just anyone. She'd try to find someone, even anyone at this rate to occupy her time with. Not that she had much to do besides go back to the dj station, which she was beginning to reconsider as she really wasn't in the mood for it anymore, even she had promised to come back after her break. They could handle the music for a bit longer. Besides, it was a party and she hadn't even been able to enjoy it yet for herself. Which, she would change starting now, especially as she saw a few familiar faces in the crowd.

A few feet away, Erin could see the two familiar faces of two Hermes children, and she was at least friends with one of them, so she could handle her brother. Even if he was an ass, she had asshole friends herself. So she figured she could deal with him for a short few minutes. Erin sauntered over, pushing one of the drinks into Ann's hand as a greeting, "Hey boo, sorry I wasn't around earlier. By the looks of it I missed some good bets?" Erin mused, knowing full well how the daughter of Hermes worked at parties. They did start up that whole underground gambling ring around Olympia. Erin wrapped one of her arms around Ann's shoulders as she greeted one of the few people she could actually tolerate in this god damn place. "So, what kind of chaos are we going to start up tonight before the rest of our lives is entirely fucked over by the Agon? Eh? Any ideas, cuz I have a few, and most involve alcohol and good vibes." Erin said with a raised eyebrow as she looked at both of the Hermes kids, seeing how either one of them would be able to come up with something for them to bring some real fun to the party.
---
---