---
---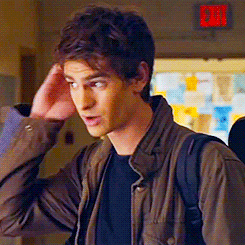 The Hero |
Outfit
x
|
x
hex:
#800000
Markus gave Lucian a grin as he refilled their drinks once more as Lucian made his way into the kitchen as he confirmed it was alright for Markus to make some food. If they could figure out what they had, he'd be able to scrounge up something for them to eat. "Fancy? What about this says fancy?" Markus said with a chuckle as he motioned to himself, pointing out the fact that he indeed had no sense of fashion or style. "But I'll let you know if I reconsider." he said with a small, playful wink as he went looking through the cupboards for something, anything. Walking back by the counter, he scooped up the shot glass that had been refilled and quickly downed it once more after having found some boxes of food that could be prepared with the use of the stove and water.

Markus turned the stove on as he began to boil some water as he planned on making some of the boxed mac n cheese that Lucian had in the cupboards. It wouldn't be anything fancy, but he had some tricks up his sleeve. He arched an eyebrow as Lucian spoke up, a bit taken a back by his question. He wasn't prepared for him to be questioned about his life, or his past. There could have been anything that Lucian could want to talk about, and he chose to ask some questions about Markus? Who simply only shrugged his shoulders a bit as the water began to boil as he opened up the boxes and went over the ingredients that they had to work with, "Well, there's not really much to know, honestly., Markus started. "It's a cliche but, my parents were murdered when I was younger, bounced back between foster care for the majority of my life before I was forced to live on my own. The early years are just...Bit of a blur?" his voice was more of a quizical nature than he had originally planned. If he was to be honest, even Markus couldn't exactly remember some parts of his earlier years, but didn't plan on thinking about it for very long. "Took up odd jobs and did what I could to make it by before well, I landed a job at the parlor and the rest is kind of history, ya know?" he said with a shrug as he poured the contents of the boxes into the pot and let it boil on the stove as he took a few steps away and leaned back against the counter.

"Aside from the boring things well...I'm kind of a boring person in comparison to you I guess. I'm not so flashy or out there in the public eye like some may be." Markus said with a small grin as he gave a nod to Lucian. Crossing his arms over his chest as he thought for a moment, "I guess the most interesting things that I do, or have to say about me is that I have a motorcycle that I built myself and do photography on the side? It's nothing special, or really big but, I have a bit of an impressive portfolio but, it's nothing I can see taking off as a professional job. Not that skilled with it, just a small hobby, ya know?" Markus shrugged, and quickly made his way back to the stove as he stirred the noodles and water a bit more as he emptied out the other packets into the pot and let the food boil down a little bit longer before he finished dishing it out and split it into two portions, but not before putting in some extra ingredients to help make it less bland before handing Lucian a bowl. Leaning back against the counter as he took a few bites as he pondered for a moment, "Sorry if it's not the quality of food you're used to but, it'll have to do for now. We can always pick up some better ingredients and figure out food options at some point. Which, also leads into my next thing about me, it didn't go anywhere, obviously. But I did go to culinary school for a few years which, helped with learning how to fend for myself but, it's not all that impressive." Markus simply muttered as he gave another shrug. Looking back up after taking a few more bites of food, "Now, what about you? What things about you do I not know?"
---
---