ben bordreaux-hansen
the writer -
#779876
-
outfit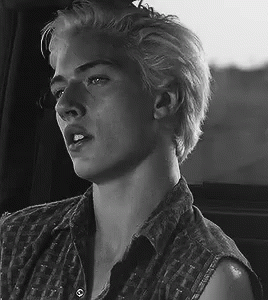 xxx

i've never so adored you


xxx

i'm twisting allegories now


xxx

i want to complicate you


xxx

don't let me do this to myself
Being back in his room in his childhood house felt... wrong. He hadn't slept here in years, and it didn't feel like his room any more. It didn't feel like home any more. It felt like a stranger's room. But he hadn't had anywhere else to go, and so he ended up here. Somewhere his parents could keep an eagle eye on him. His parents, especially his mother, kept talking about how wonderful it was to have him home again. They seldom seemed to address the incident that had brought him home, however. But that wasn't going to stop them from using him to quell the rumours that had already sprung up in the neighbourhood. Officially, this was just a casual get-together to celebrate the end of summer. Unofficially, it was a party to show off that their son was still alive and still a functioning member of society.

"Ben, darling, are you nearly ready? Everyone is arriving!" His mother called. "Yeah, just a minute!" He called back. It was the thought of everyone that was concerning him. Apparently it was everyone. Some of his high school friends had come home to see him. There was one name that his parents refused to even mention that was also the only name that Ben wanted to hear, even if he knew they'd likely spend the entire party avoiding each other. He wanted to see Nas again, more than anything. But he wasn't sure what the hell they were even supposed to say to each other, when the first time they'd seen each other in far too long was in the hospital.

His phone buzzed with a text as he got to his feet. Lia's text just made him roll his eyes. She seemed determined that Ben and Nas would get back together, no matter what. No matter how many times Ben said he was sure he'd ruined things for good, she would just roll her eyes and get back to whatever nefarious plotting she was doing at the time.

To: liiiiiiiia
behave yourself. mom and dad are already probably going to want to kill you. <3

He shoved his phone in his pocket and headed downstairs. Lia had told him that he was bringing Dion with her, and while Ben was thrilled to finally get to meet his nephew in person, he also knew that his parents might just have a stroke when she showed up with a kid and no ring. If they thought their son attempting suicide was shameful, their daughter being a single mother might just be a step too far for them. But Lia didn't need them to be happy about it, because Ben knew that Dion brought her all the happiness she needed. And that was what mattered at the end of the day.

He got downstairs, spotted his parents, and immediately headed in the other direction, finding himself drifting towards the bar. He had been delighted, if surprised, when he'd discovered that Erin Monaghan was going to be their bartender. She was another person he hadn't seen in years, and she'd always managed to make him the best drinks that were alcohol free and still not boring. But another figure caught his attention at the bar, one that managed to make him properly smile. She apparently didn't see him coming, which gave him the element of surprise. "Casey Worthington, in the flesh, all the way from England. I feel honoured," he teased as he stood beside his friend, grinning at her and bracing himself for the bear hug that he knew was about to come.